To all AV industry experts, thank you again for visiting EZCast Pro during ISE 2019.
You are the reason that EZCast Pro continues to deliver cutting-edge meeting room and productivity solutions to the world.
Multi-screen wireless setup with EZCast Pro II dongles and ProCast app
At 2019 edition of ISE in Amsterdam, EZCast Pro showcased EZCast Pro II Dongle and ProCast app for the first time.
By combining the two, you can broadcast your laptop screens, whether Windows or Mac, to multiple HDTVs and projectors wirelessly.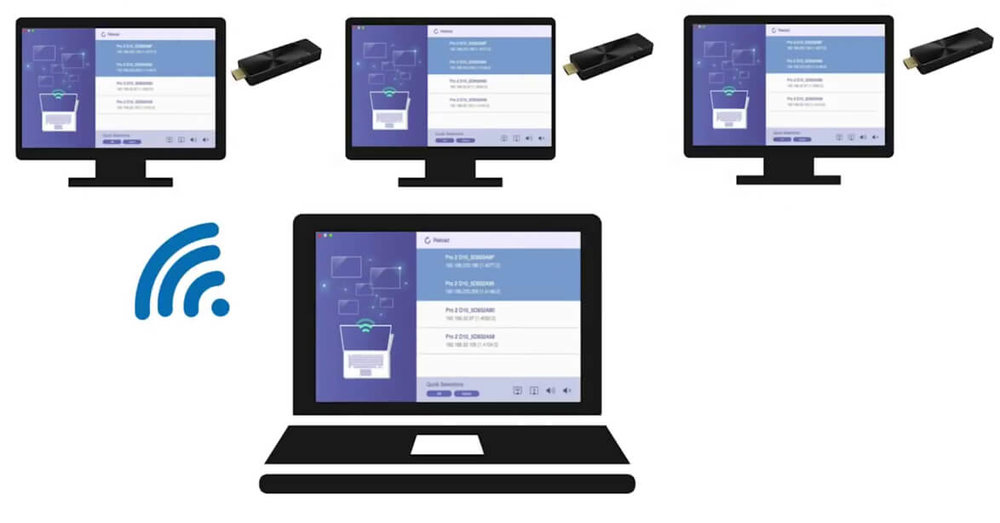 Wireless multi-screen setup with EZCast Pro II dongles and ProCast app.
This wireless multi-screen setup requires no wires to implement and can support up to 8 screens at the same time, perfect for conference rooms, concert halls, education and trade show applications.
A new QuattroPod mini for more portable wireless presentations
We also launched the newest version of QuattroPod Mini, a smaller, portable version of the classic QuattroPod transmitter, with optional battery unit to allow you to present wirelessly from any corner of the meeting room.
QuattroPod combines the flexibility of cross platform BYOD interface with plug and play, to give you a secure, installation-free, and easy to use wireless meeting solution.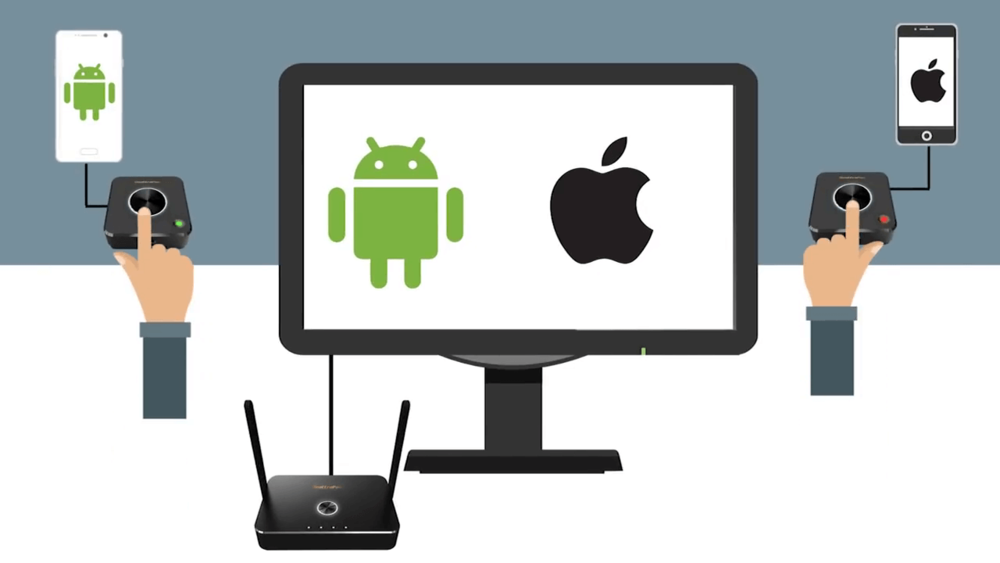 Click and present wireless presentations with QuattroPod
Just plug in and click to instantly share wireless displays and move your meetings to a secure, more productive, and wireless future.
Limited time sample offers for EZCast Pro and QuattroPod
As we launch new EZCast Pro and QuattroPod products to the world, we want to give you the opportunity of a limited time sample offers to try the newest technologies.
Please get in touch with us to learn more about the sample offers.
Get in touch