InfoComm US is the premier audiovisual and integrated experience event, where all the major brands in unified communications and collaboration, display, digital signage, and live events attend to exhibit the best audiovisual, education and productivity tools in the world.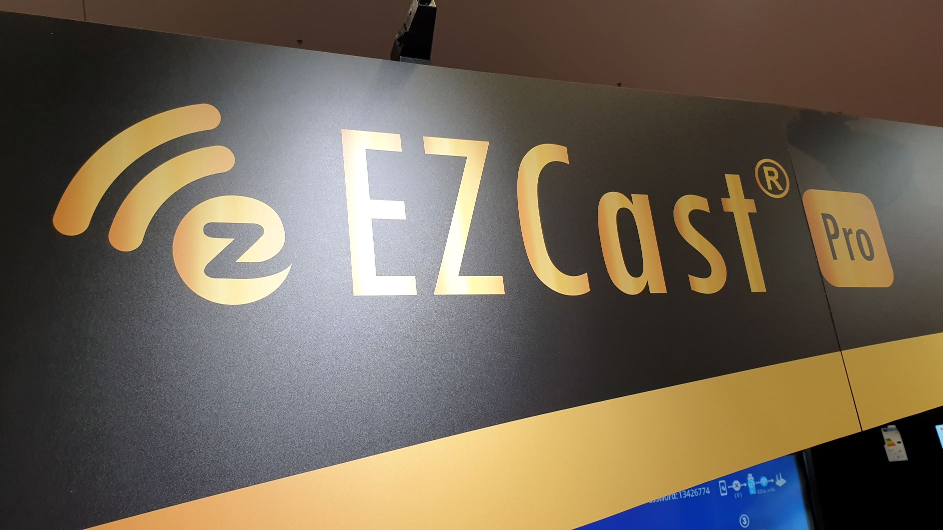 EZCast Pro's booth at InfoCom 2019.
We had a great time meeting you during the exhibition in Orlando, Florida, this month, and here are the highlights of EZCast Pro's exhibition, and how we can help bring your classrooms and conference rooms to the future.
New addition to the QuattroPod product family
EZCast Pro's QuattroPod product line, a winner of Computex Best Choice Award in 2019, is known as the most secure, cross-platform, plug-and-play wireless presentation solution.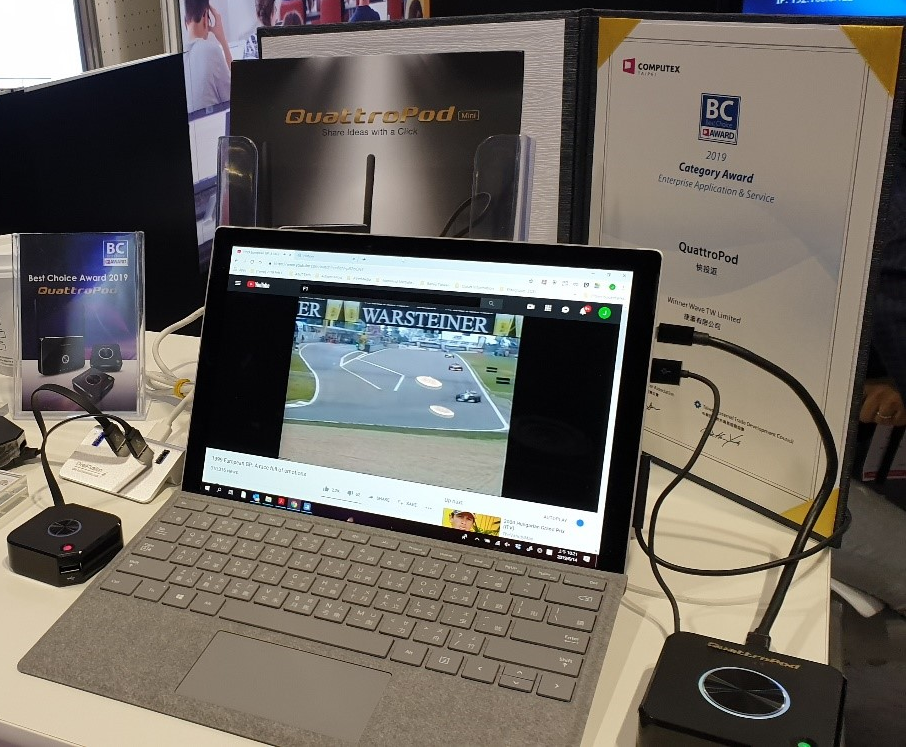 A QuattroPod transmitter connected to a laptop.
In true BYOD spirit, any presenter can walk into a QuattroPod-enabled meeting room to plug and play their smartphone or laptop to begin wireless presentation with a simple click.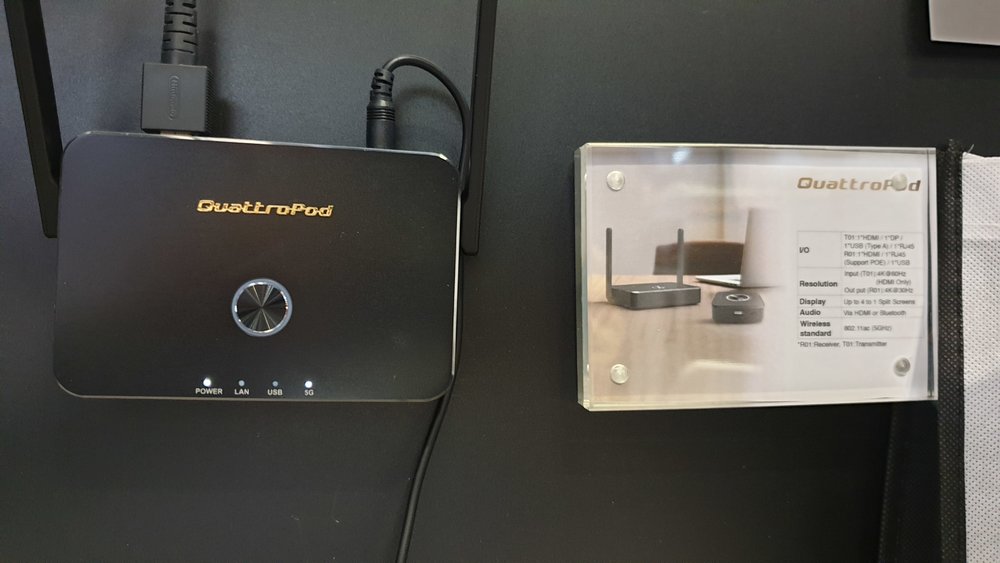 Connect the QuattroPod receiver to your TV or projector to make wireless content sharing possible.
The direct and secure wireless connection between the transmitter and receiver means even a guest can be allowed to present 4K content wirelessly without the risk of compromising the office network.
A new addition to the QuattroPod family is the QuattroPod Mini transmitter.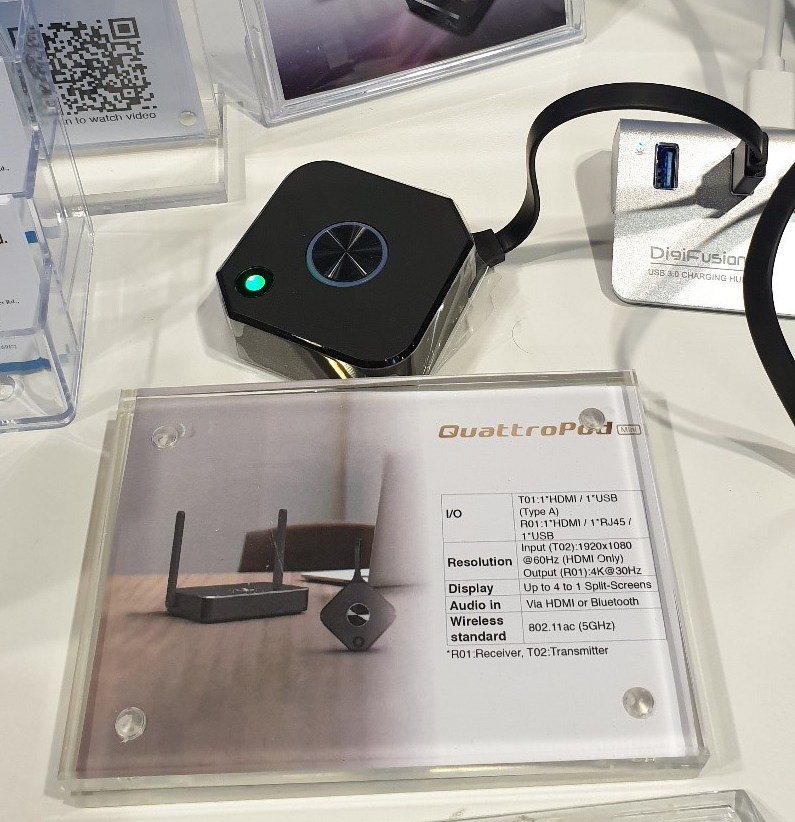 QuattroPod Mini that trades off the Display Port for a compact design.
It loses the less common Display Port and Ethernet port in exchange for a smaller package and greater mobility.
An optional mobile battery pack can be used to the QuattroPod Mini as you move around the conference room will presenting from a smartphone.
Use EZCast Pro II and ProCast app for multi-screen wireless setups
As conference rooms become larger and TV screens become more ubiquitous, the need to multi-screen projection becomes more widespread.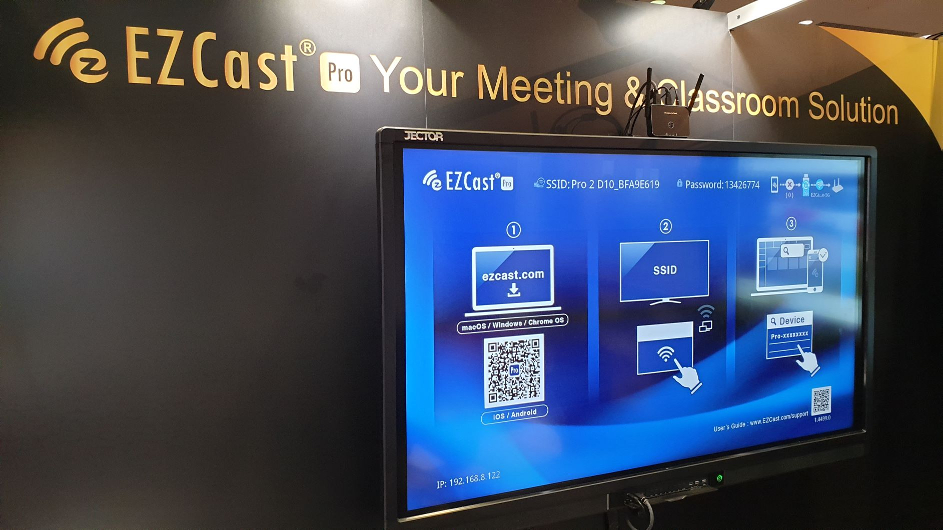 Use EZCast Pro to improve your meeting and classroom productivity.
In exchange for long wires and expensive equipment, you can use the latest EZCast Pro II dongles with ProCast app to setup multi-screen projects with wireless ease.
The ProCast app allows wireless multi-screen mirroring from one laptop to many EZCast Pro II dongles simultaneously.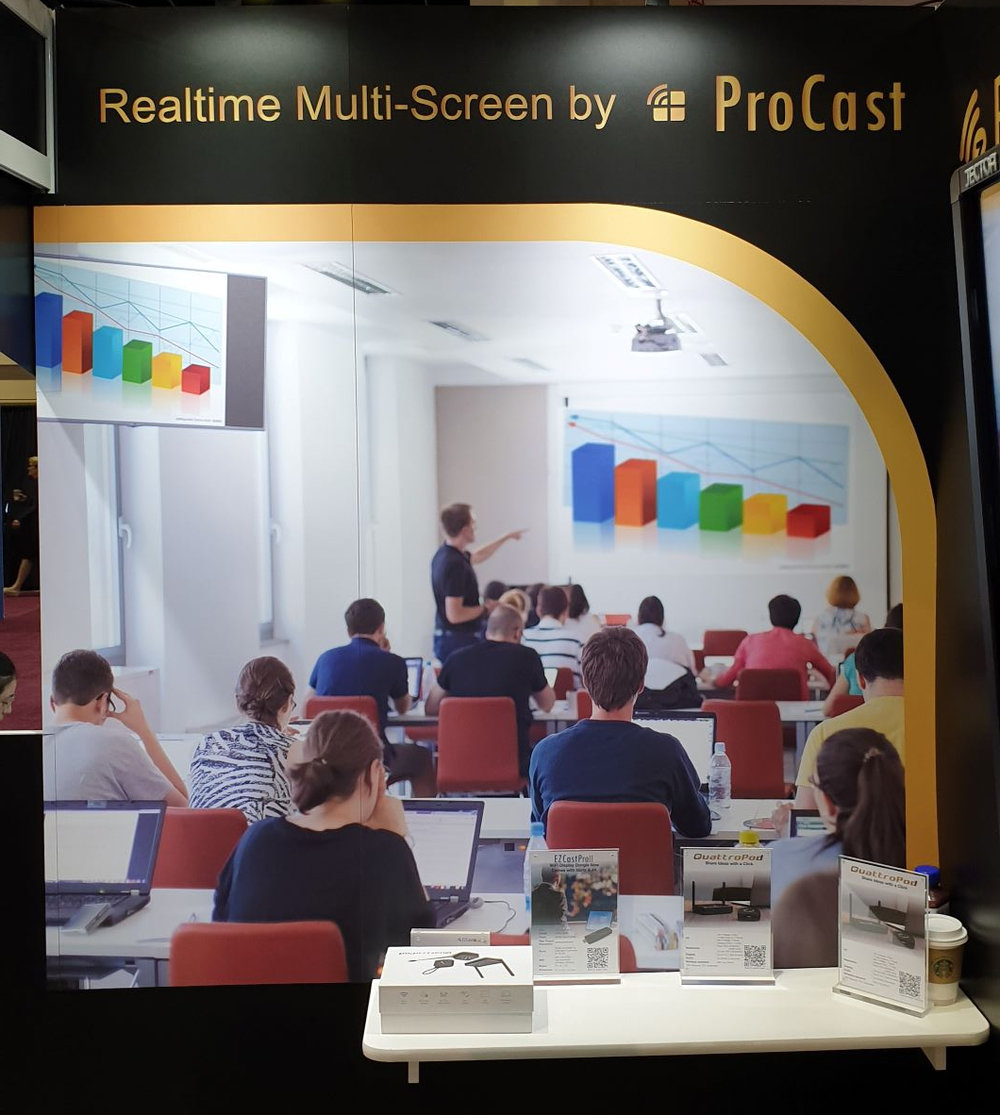 Use ProCast app and EZCast Pro II to create a multi-screen setup.
A perfect solution for large lecture rooms, conferences and showrooms.
2019 marks another great year for InfoComm US 2019, as the exhibition set an all-time attendee record of 44,129 registered attendees, with more than 40% attendees visiting InfoComm for the first time, with more than 20% visiting from outside of US.
As EZCast Pro builds our reputation as a leading wireless meeting solution provider in the world, we will continue to attend InfoComm US in the years to come.
For more information about how EZCast Pro can support you in audiovisual solutions, please get in touch with us.
Book a demo