EZCast Pro Dongle Quick Start Guide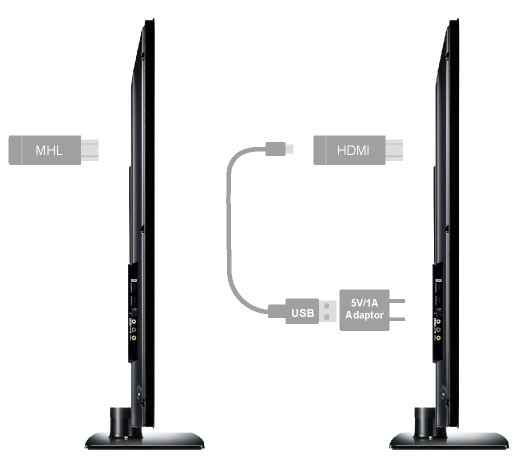 Installation
1.Please plug EZCast Pro dongle into TV's HDMI socket and connect USB power adapter to it. If your TV has MHL socket, please turn the switch on the side of dongle to MHL and plug in the dongle to MHL socket of TV. Power adapter is not needed under MHL mode.
2.Switch TV's input source to HDMI/MHL input, and you will see the main menu on TV screen after booting up.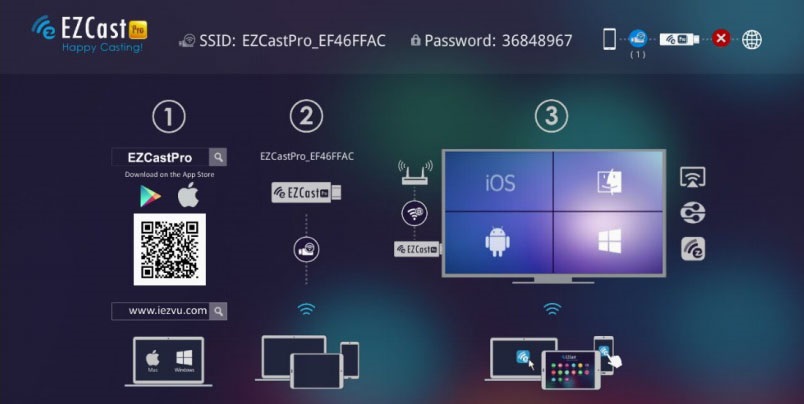 You will see connection instruction on screen.

Watch setup videos

Download 1.0 User Manual

Download 2.0 User Manual (Android, iOS, macOS, Windows)

For more demo clips,
please subscribe Youtube channel