EZCast is attending Computex Taipei and going to introduce many new products and technologies at booth S1417 of Taipei Nangang Exhibition Center Hall 2 from May 28 to June 1.
Use EZCast 2H to screen mirror with QR code
The new EZCast 2H introduces the QR code-scan-to-mirror technology, to lets users easily cast the mobile phone screen by scanning the QR code on the TV screen.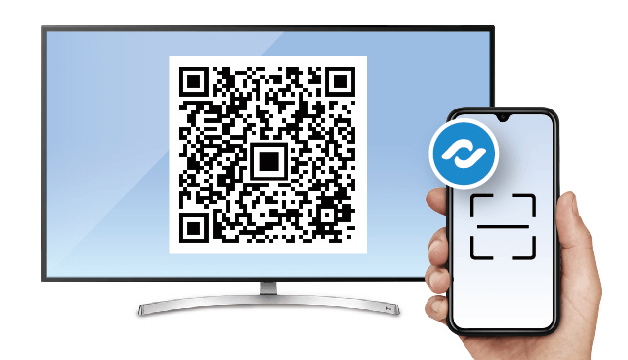 Scan the QR code of EZCast 2H with a smartphone to screen mirror instantly.
EZCast Game Hub provides next generation mobile gaming experience
The new EZCast Game Hub will also be unveiled at the event, which allows users to dock their mobile phone and enjoy mobile games on TV. EZCast Game Hub features USB HID, allowing users can control mobile games with mouse and keyboard. The mouse and keyboard inputs provide users significant advantages over other mobile gamers.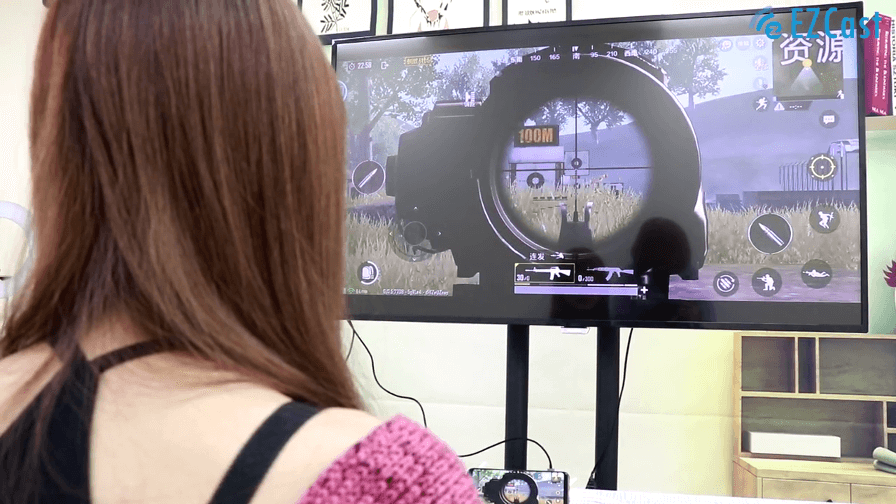 Use EZCast Game Hub to improve mobile gaming experience with better display and control.
MagicEther upgrades routers into wireless display receivers
To upgrade traditional Wi-Fi routers with wireless screen mirroring and media streaming features, EZCast cooperates with leading Wi-Fi router providers to provide wireless display accessories, the EZCast Magic series, which will also make an appearance at Computex.
EZCast not only provides wireless display technology but also offers connected display products. By connecting with an ethernet cable, the MagicEther wired screen mirroring product provides EZCast users more reliable screen mirroring experience.

Connect MagicEther to the local Wi-Fi network with ethernet cable for screen mirroring smart devices.
EZCast Beam J2 is a cross platform portable projector
EZCast Beam J2, the plug and play mini projector designed for smartphones, uses the latest DLP technology from Texas Instruments, and supports screen mirroring from iOS, Android, Windows and Mac smart devices. It is the perfect travel companion for both business and leisure.
In order to satisfy two different types of market demands for wireless meetings, we separated the business product lines into EZCast Pro and QuattroPod.
Use EZCast Pro Dongle II to setup wireless multiscreens
EZCast Pro Dongle II adopts new 802.11ac 5G 2T2R Wi-Fi transceiver, creates faster and more stable Wi-Fi performance. New ProCast app allows 1-to-many screen mirroring in realtime for more classroom and conference room applications.
QuattroPod lets you make secure wireless presentations with a click
QuattroPod combines plug and play with wireless display technologies to let every meeting room support BYOD wireless presentations, allows users to concentrate on giving the best presentations and no to worry about HDMI cables and platform compatibilities.
Please come visit EZCast at booth S1417 during Computex Taipei to explore cutting-edge screencast solutions.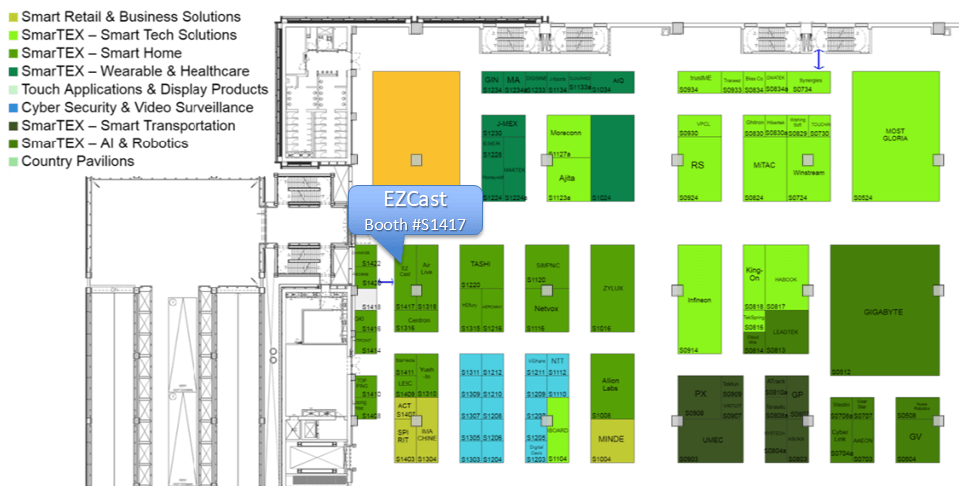 EZCast's booth S1417 inside Taipei Nangang Exhibition Center Hall 2.