EZCast MiniBox – the latest 4K display receiver – provides extremely stable wireless media streaming performance and allowed GENUINK to play their company's introduction video reliably on their video wall throughout CES 2020.
GENUINK is the only manufacturer of nano-secure, magnetically tunable security ink engineered to protect against fakes and counterfeit of high-end brands.
To attract more visitors at CES, GENUINK built a huge video wall in the booth and chose EZCast MiniBox to stream their company's introduction video.
Why EZCast MiniBox?
EZCast MiniBox supports 4K display
The video wall is about 3 meters high x 6 meters wide and designed to play high-quality videos. A comparably high-performance video source is required, otherwise, the output on the video wall will be very blurry.
EZCast MiniBox displays 4K output, which allows the video to display clearly on the video wall.
EZCast MiniBox streams video inside the exhibition hall perfectly despite the noisy Wi-Fi interferences
The exhibition halls are always covered by hundreds of Wi-Fi signal sources.
EZCast MiniBox has a dual antenna and supports 5GHz Wi-Fi to help GENUINK stream 4K content without lag.
EZCast MiniBox is the very first 4K, LAN connected display receiver on the market, supports both Wi-Fi and LAN connection, which allows exhibitors the flexibility to use Wi-Fi or LAN to accommodate different exhibition environments.
Just play videos with your mobile
GENUINK installed an EZCast MiniBox onto their video wall through HDMI cable and started streaming video from a mobile phone instantly without carrying another laptop.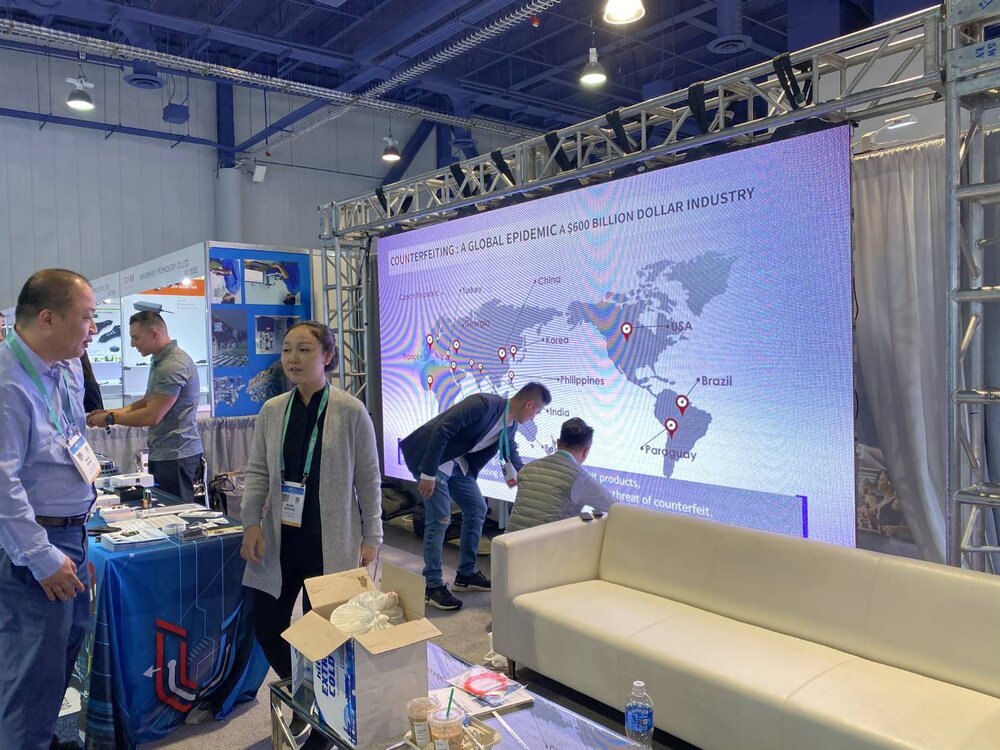 EZCast MiniBox supports wireless streaming from all popular OS devices and protocols, including iOS screen mirroring and Miracast.
In this case, GENUINK shared the video via the Smart View protocol built into Samsung's mobile devices.
EZCast MiniBox is compact and fits in your bag
Its portable design makes it become a perfect travel companion and is loved by business professionals
for the flexibility of wireless display.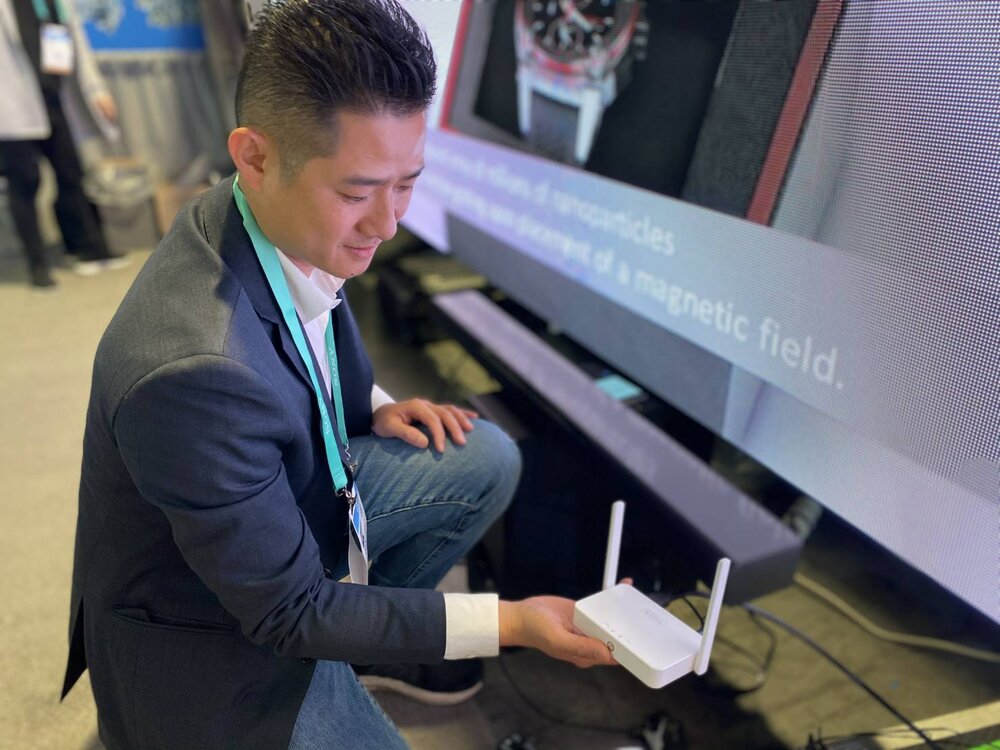 For more wonderful features, please refer to the introduction video of EZCast MiniBox.
If you love EZCast MiniBox and want to become our distributor, please contact sales.
Or, get EZCast MiniBox from the EZCast store right now.
EZCast MiniBox is now available on Amazon store.