ESI INFORMATIQUE brings wireless presentation to 800 schools in Belgium
ESI INFORMATIQUE, a technology integration expert in Belgium, has partnered with EZCast Pro to provide wireless presentation equipment to schools in the French-speaking region of Wallonia in Southern Belgium.
The EZCast Pro solution is being implemented across 800 schools in the region in a span of 3 years.
The collaboration between ESI INFORMATIQUE and the Wallonia Government is one of the highlight project on ESI's 30th anniversary year.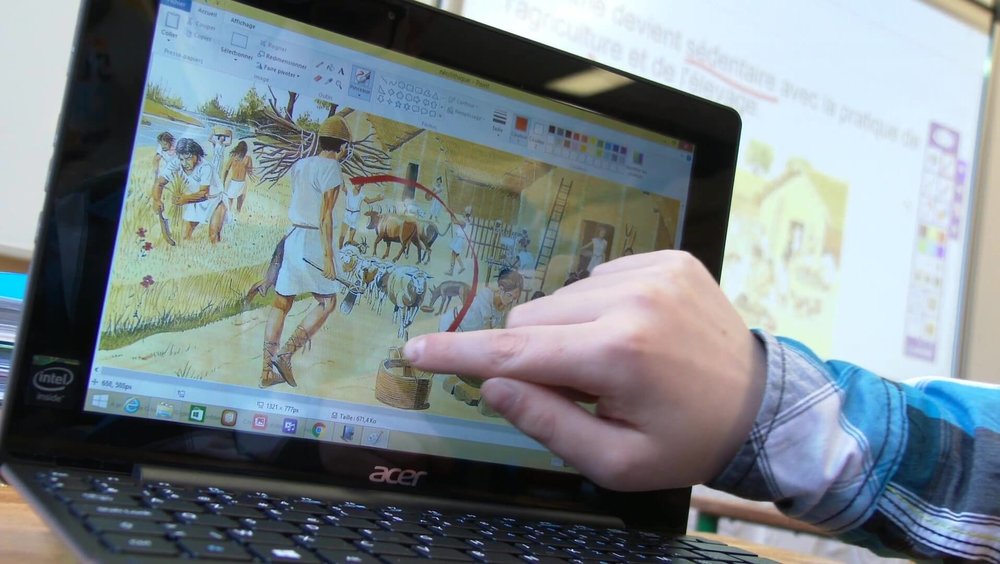 EZCast Pro allows students to annotate on slides in realtime.
The aim of the project is to provide the best educational technology to improve student engagement in classes, where teachers can present directly to each student's tablet, and allow students to take notes efficiently for better knowledge retention.
ESI INFORMATIQUE is a multi-disciplinary company specialised IT and educational equipment, software development, website design, accounting and inventory management software.
To learn more about how to implement EZCast Pro for education and enterprise solutions, please sign up to our monthly newsletter.