EZCast Pocket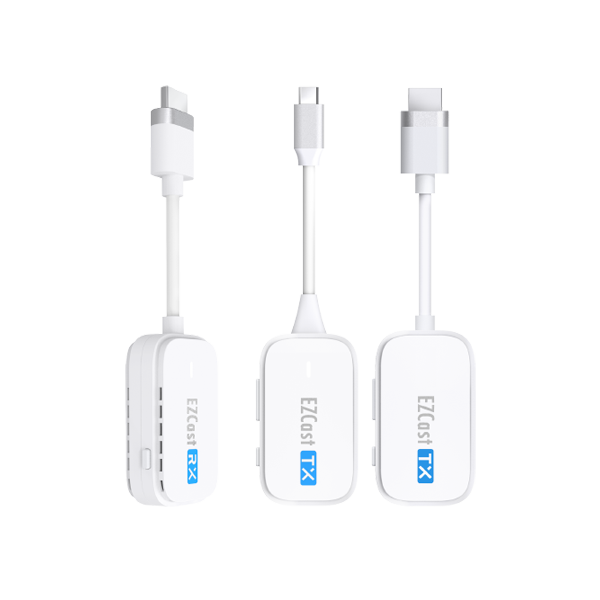 Abut EZCast Pocket
Easily mirror whatever shows on your laptop or mobile screen, ideal for video-watching, game-play, and idea sharing.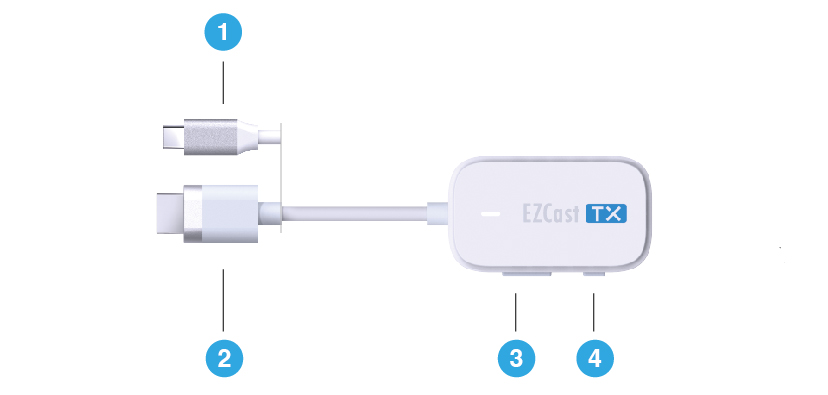 1. Type-C
2. HDMI
3. Mirror / Pair
4. Reset
Display the contents passed from your transmitter on the big screen like HDTV or projector screen.

1. HDMI
2. Reset
How to mirror

1. Install the receiver:Use the Type C connector to connect EZCast Receiver to the HDMI port on TV, and power on by an independent power 5V/1A adapter.
2. Plug and mirror: Plug EZCast TwinX to laptop or mobile and wait for mirroring automatically.

3. Stop and restart mirroring:Press the mirror / pair button on the transmitter to stop mirroring or restart mirroring.
{{hint_download_manual_text}}
{{hint_download_manual_catchu_text}}
{{hint_download_manual_adapter_text}}
{{hint_download_manual_tx_text}}