If you have been in a conference room lately,
You might be so used to the HDMI cable that you haven't imagined the possibility of a wireless conference room until you accidentally trip over a cable.
As you browse the web for premium wireless presentation tools,
You inevitably come across ClickShare and QuattroPod, powered by EZCast Pro.
To help you speed up your research,
We'll share our knowledge in the strengths and weaknesses of each so you can stop worrying and get back to productive meetings.
Both ClickShare and QuattroPod are perfect for Wi-Fi presentations
Both ClickShare and QuattroPod are marketed as premium wireless presentation tools,
And both excel in helping conference rooms reduce the need of HDMI cables to make presentations.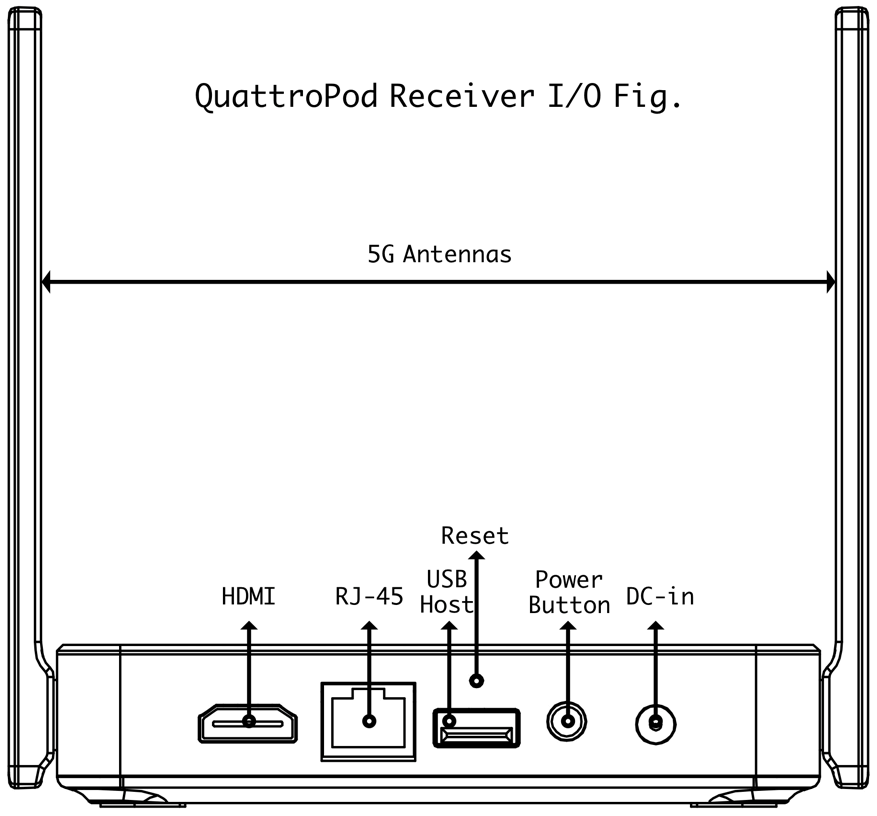 QuattroPod's RJ-45 port for Ethernet connection as fallback for weak Wi-Fi environment.
QuattroPod has extra Ethernet port as fallback for conference settings with weak Wi-Fi networks, so presentations can still be shared across Ethernet network.
ClickShare is optimised for laptop screen sharing
ClickShare's strength lies in the simplicity of screen sharing from laptops.
The "Button" is a Wi-Fi transmitter that requires only one USB cable to receive power and screen content from one laptop.
The single cable architecture makes it extremely easy to plug and play to a laptop and screen cast in minutes.
You will be prompted to install the ClickShare application the first time you use ClickShare Button.
But after that, screen sharing is as easy as a click.
QuattroPod on the other hand,
Requires two cables on the transmitter button to work,
One for USB power, the other is HDMI for screen content.
This means QuattroPod for laptops do not need to install applications or drivers,
Making it perfect for machines that do not have administrative privileges.
While ClickShare works best with a laptop,
Its mobile compatibility is not so simple, as it requires additional Android and iPhone apps to discover the receiver on the Wi-Fi network before screen mirroring.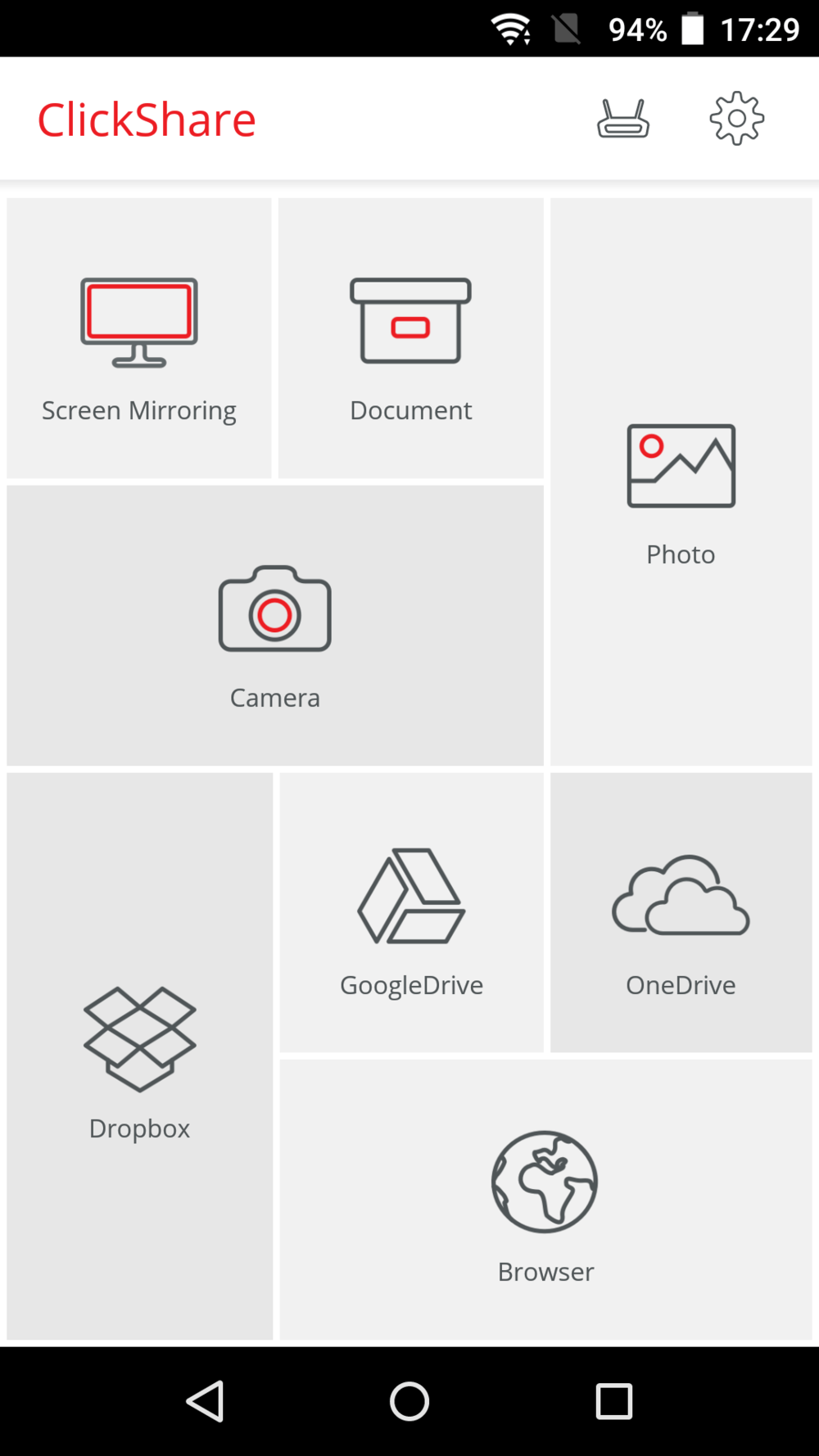 ClickShare app for Android.
QuattroPod is designed to make mobile screen sharing as easy as ever, no app required
QuattroPod's strength in cross platform compatibility means screen sharing for both laptops and mobile devices are as easy as plug and play.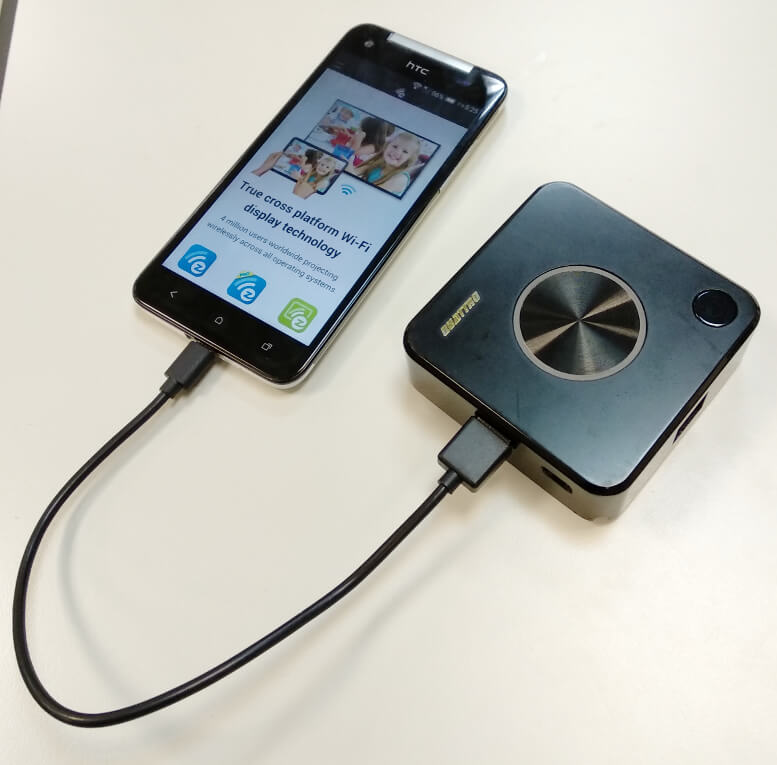 Screen casting your mobile phones with plug and play.
When you want to wirelessly present from your mobile phone, just plug the USB cable from your phone to the QuattroPod TX, USB type-B or type-C for Android phones, lightning for iPhone,
Then click to share.
This means any guest coming to the conference can make wireless presentations easily, without downloading additional apps.
No matter you use which OS, whether Windows, macOS, Android or iOS, you share screens the same way,
Just plug and share.
QuattroPod has better video streaming capability
With extensive experience in screen casting mobile gaming content with EZCast,
QuattroPod has inherited the technological edge in video streaming and screen casting.
This means when you want to share videos in your wireless presentations, the results are smooth with synchronised audio and video.
Whereas ClickShare is designed for static presentations only,
Any video presentation would seem choppy with out of sync audio.
QuattroPod is designed to moderate meetings easily
As with running any productive meeting, a moderator is required to keep discussions on topic and decisions useful.
Therefore the QuattroPod contains one of the best moderating functions, Host Control, for supervising presentations and keeping the meeting progress smoothly.
Not every model of the ClickShare line has moderation function.
Only the most expensive version, CSE-800 that costs more than USD 4,700, can moderate meetings.
For a system with one third the price of ClickShare CSE-800, QuattroPod has all the functions necessary for effective and productive meeting rooms.