If there's one phone that created the most buzz in early 2019, one where every tech blog was talking about for months, anticipating its release, it was the Samsung Galaxy S10.
Since Samsung's Galaxy S phones have always led the Android smartphone industry in technology and in design, S10 and its brothers, S10+, S10 5G and S10e, are definitely something unique.
If you want to upgrade the Galaxy S10 experience with an even bigger screen, you can use the Smart View feature, or Miracast from other Android phones, to screen mirror to your HDTV.
In order to show you the greatness of an S10 smartphone, here is an unboxing video that demonstrates some of the best features from the latest Samsung Galaxy S line.
S10's curved display stretches right to the edges
The Galaxy S10 signifies the 10th anniversary of Samsung's Galaxy S flagship smartphones, and Samsung definitely put in a lot of advanced features into the S10.
When you first see the phone, you'll notice the curved display that stretches all the way to the sides of the phone body.
Samsung Galaxy S10's curved screen.
This gives a screen to body ratio of more than 90 percent.
Definitely the most immersive mobile viewing experience you can get on the market.
Advanced camera systems
The Samsung Galaxy S10's front-facing camera is inside a cut-out of the screen that takes up less space than iPhone's notch.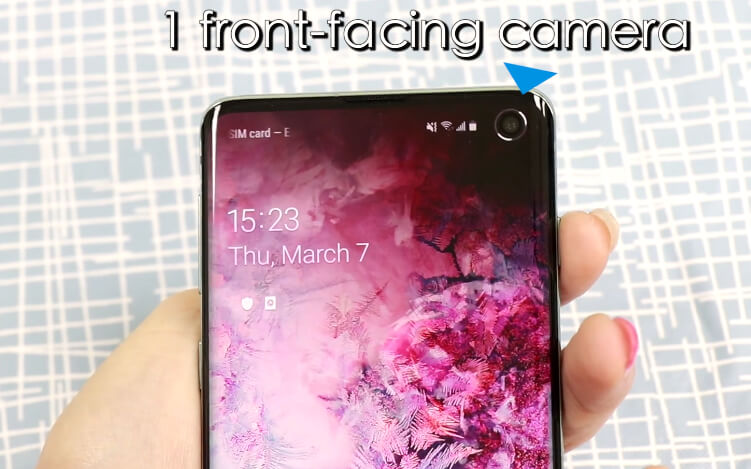 The camera lights up to let you know it's there.
We hope this is trend that will catch on and let the industry move on from notches.
The 3 rear camera setup is made up of the dual-aperture 12-megapixel, 12-megapixel telephoto lenses and a 16-megapixel ultra-wide-angle lens.
Left) Ultra Wide, center) Wide, right) Telephoto camera modes.
This gives the S10 3 interesting camera modes in Ultra Wide, Wide and Telephoto cameras, each with unique effects, as well as realtime adjustment of the depth of field, using Live Focus.
Ultrasonic Fingerprint sensors hidden in plain sight
In order to increase the screen to body ratio, Samsung has designed a ultrasonic fingerprint sensor under the screen, so it doesn't take up valuable screen space.
An ultrasonic fingerprint sensor under the screen.
Not only is the sensor conveniently out of the way, letting the display stretch all the way to the bottom, its ultrasonic technology is also much more accurate than the light sensing counterparts found in other smartphones.
Use Wireless PowerShare to charge another smartphone
Samsung Galaxy S phones have always stood out for having big batteries, and S10 is no different.
The Galaxy S10 phone boosts a 3400 mAh battery, that combines with the newest Wireless PowerShare feature can be a lifesaver for your friend's phones.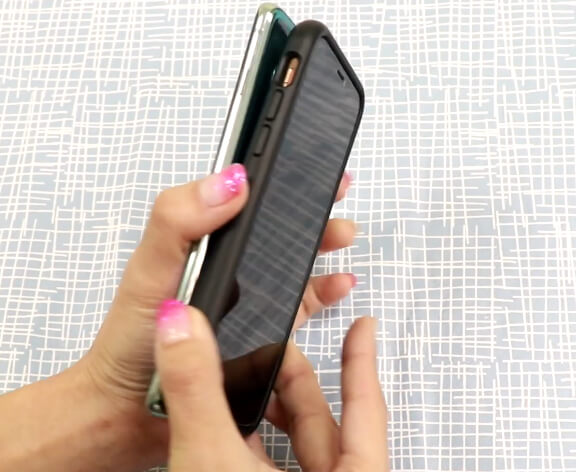 Use Wireless PowerShare to charge another smartphone.
Use EZCast 2 as a Smart View receiver
If you want to maximise your Android phone viewing experience, the best way is to screen mirror your phone screen to an HDTV, using Miracast, or Smart View.
On the HDTV side, you need a wireless display receiver like EZCast 2 to receive Miracast and Smart View signals from your S10.
Check out the video below for ways you can connect your Samsung Galaxy S10 to a TV with EZCast 2 Miracast receiver.
Make sure you setup your EZCast 2 and S10 to the same Wi-Fi network, then from the drop down menu execute Smart View for your Android phone to begin wireless screen casting to your HDTV.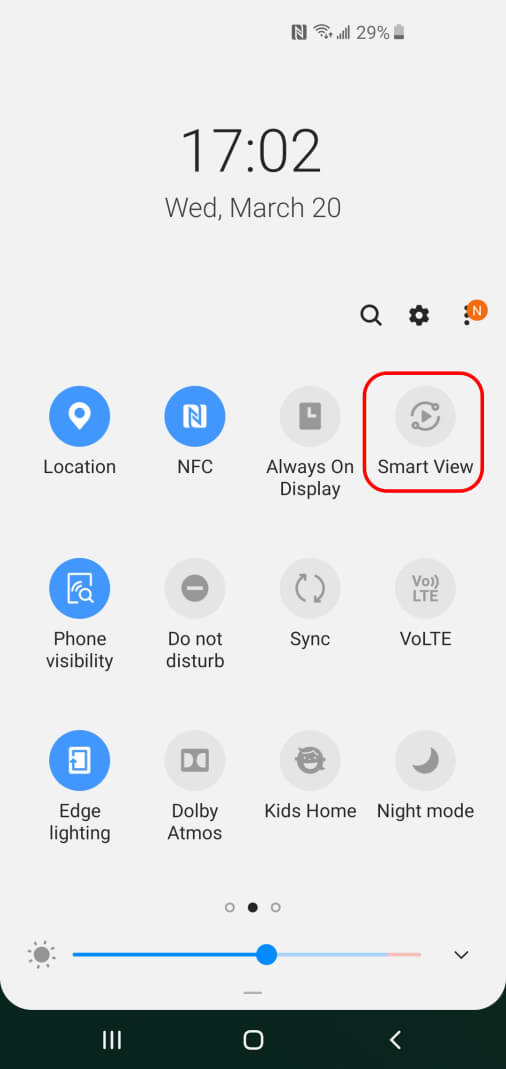 Select Smart View to screen mirror to EZCast 2 wirelessly.