Maybe you've heard about Miracast, Airplay, and other standards for sharing multimedia wirelessly. In simple terms, these protocols enable the seamless display of multimedia content between two supported devices. However, sometimes even if you count with supported hardware, you may see error messages like this: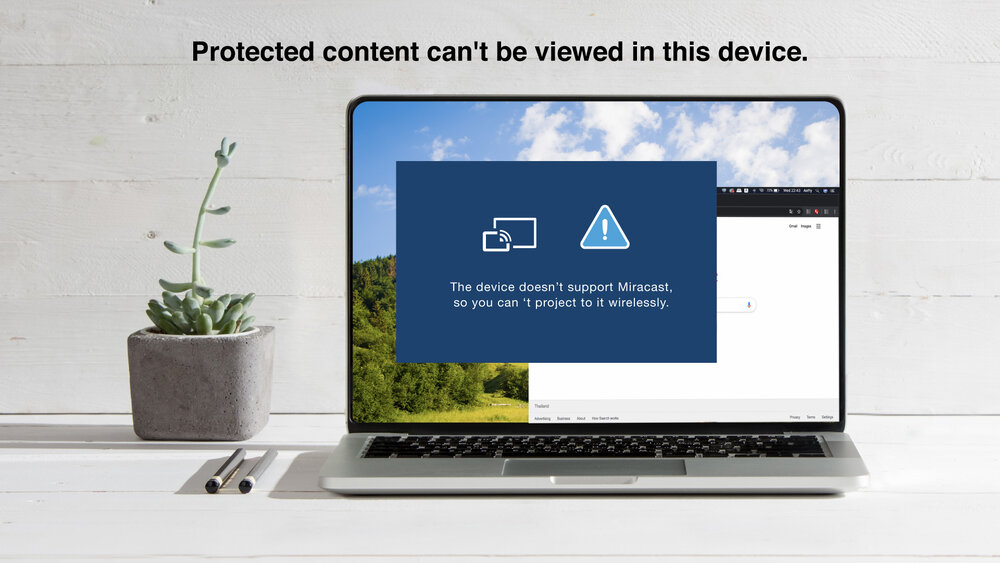 It is a frustrating problem. Since not everyone has a smart TV, wireless display has become a popular trend in recent years. Screen mirroring and broadcasting content has turned out to be the best option for a huge part of people. Besides, streaming services like Disney+, Netflix and Amazon Prime are growing in popularity. In addition, every day, more and more people are turning to the use of projectors instead of smart TVs due to space and money saving. So, how can we enjoy the content of the streaming media services on a big screen?
Why most wireless display products can not cast the content of Netflix and Disney+?
First of all, these services use a systematic approach to copyright protection of digital goods. They use what is called a DRM API. What this does is basically disable screen mirroring.
How can I cast exclusive content?
Now that we have identified the cause, let's go to the solution. In order to cast exclusive content, you will need a device that supports protected videos. For example, EZCast TwinX Package. It can screen mirror the content from Netflix, Amazon Prime, Disney +, and more to a big screen. In summary, EZCast TwinX allows you to screen mirror these services directly from your Android phone, laptop, and tablet to your connected monitors.
Compatibility
Here is a partial list of TwinX compatible devices so you can cast your favorite content from Disney+, Netflix, and Amazon Prime. TwinX is also compatible with EZCast Ultra, EZCast Compact, EZCast 2 and Mini Box.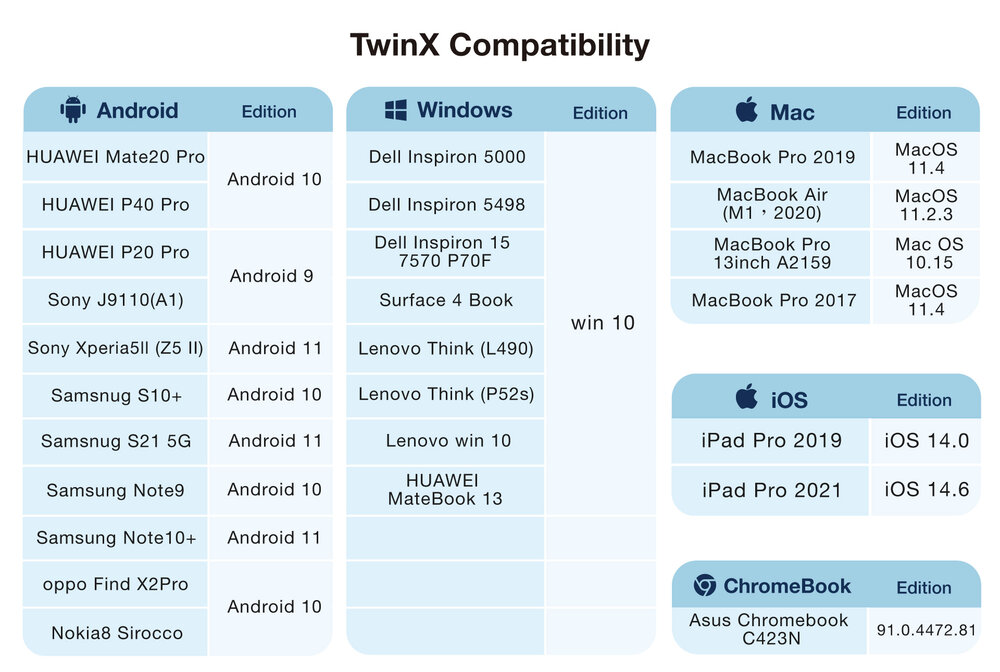 The setup of the EZCast TwinX Package is really simple:
1. Install the receiver: Connect the receiver, which is EZCast Compact, to your HD TV or projectors.
2. Plug and play: Plug the transmitter, which is EZCast TwinX, into your laptop or mobile phone, and wait for mirroring automatically.
3. Press the button on EZCast TwinX for Mirroring on/off.
EZCast TwinX package includes EZCast Compact and is now available at EZCast Amazon Store. Get yours now!
Follow us! We have IG, FB, Youtube, and Linkedin.
More content you might like:
● EZCast Launches EZCast TwinX, Universal Screen Mirroring and Extending Solution
● How to Solve Screencasting Issues?
● The Perfect Party with an Outdoor Mini Projector
If you love EZCast TwinX and want to become our distributor, please contact sales.
Get 25% off for the sample.