WHG Durmersheim upgrades 32 classrooms with EZCast powered teaching podiums
Wilhelm-Hausenstein-Gymnasium Durmersheim, a prestigious school in Germany recently upgraded all 32 classrooms onsite with wireless display capabilities with EZCast dongles.
The aim was to create a wireless media streaming solution that supports every major operating system.
After much research of all the wireless streaming solutions on the market, EZCast wireless dongles were chosen and implemented in 2017.
An example of the EZCast powered classroom in WHG Durmersheim consists of a teaching podium that connects an EZCast dongle to the projector.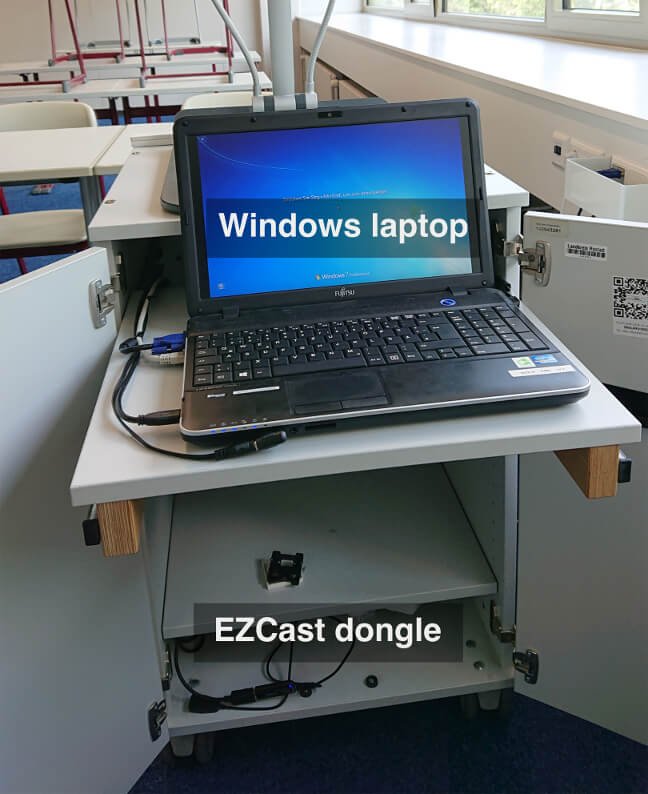 An EZCast powered teaching podium.
The teaching podium houses a wireless EZCast dongle in the cupboard that connects to a projector.
This solution has the flexibility for the teacher to bring any laptop or smartphone to the classroom to share teaching media to the projector comfortably.
As most schools are just beginning to explore digital education tools, we believe WHG Durmersheim is demonstrating a way to upgrading classrooms, in Germany and around the world, to a more connected future.
Please email us at marketing@ezcast.com to share your stories in creating better classrooms and meeting rooms with EZCast.