Gaming on a bigger screen is the new trend now.
When we talk about gaming on TV, sometimes we might feel unsatisfied with the TV screen size that fits in our living room.
So, let's talk about why you should choose the projector that could give you the best gaming and watching experience that can fulfill your entertainment needs.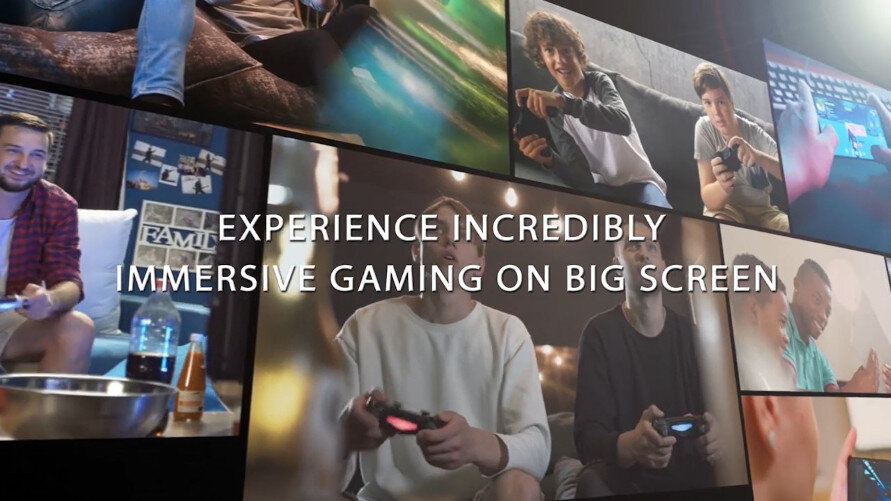 ● Compared with the TV screen, the projector can cast a bigger screen.
● Unlike TVs that can only be set up in fixed places, many projectors are portable which makes it easier to carry anywhere at home.
● Most projectors are smaller than a TV and can occupy smaller spaces.
EZCast Beam V3, designed for gamers, can project up to 80 inches. It works with all popular OS and gaming consoles and supports a 120 Hz high refresh rate.
It is the best projector for gaming that you should not miss out in 2020.
Let's see how the EZCast Beam V3 projector works on your gaming.
There are five awesome features of this powerful projector you have to know:
1) Game with 80 inches Projection
Are you a fan of Nintendo Switch, Xbox, PS4, or mobile games?
With this projector, you can play any game you want from any of those consoles with a bigger screen, which makes the matches more exciting.
In addition, you can play games with your friends beside you on a bigger screen instead of sticking together in front of a small monitor.
EZCast Beam V3 supports up to 80 inches projection that can give you and your friends better gaming experiences.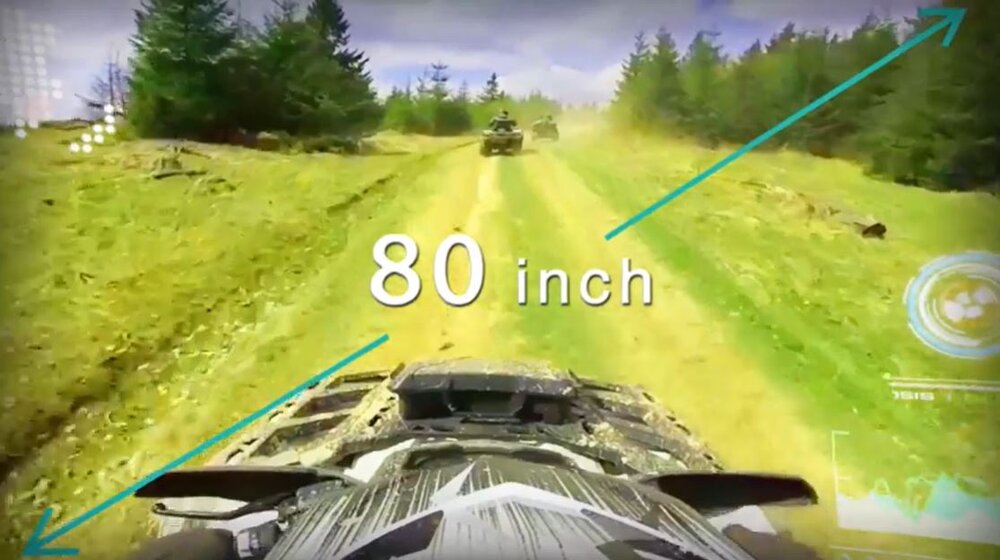 2) Enjoy a Higher Refresh Rate with 120Hz
As we know, action games have to respond rapidly.
So, the refresh rate is one of the important elements for a gamer when picking a projector, with this feature the game won't be lagged.
To put it in perspective, the normal LCD projects have only supported 60Hz. Meanwhile, EZCast Beam V3 supports up to 120Hz high refresh rate.
Now you can play your game smoothly without lag.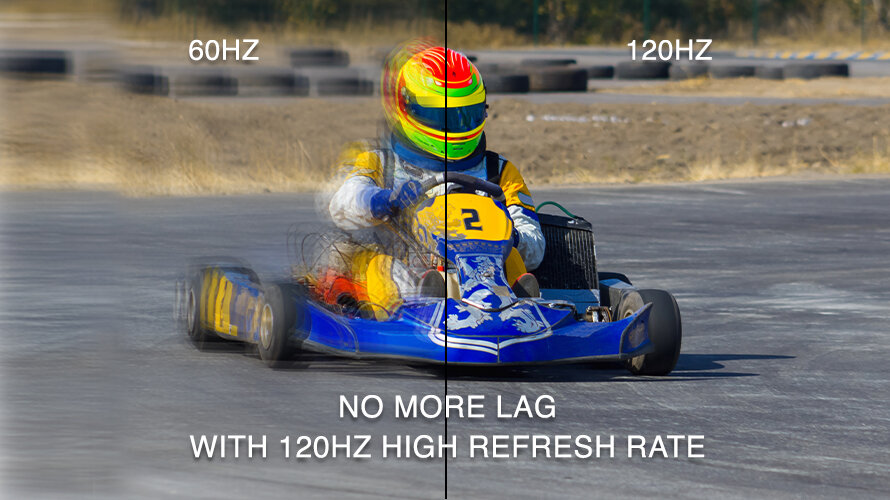 3) Experience Great Audio Quality
Without connecting a bulky speaker, EZCast Beam V3 can function as a Bluetooth speaker and can bring you a better sound experience when you are playing games.
The volume can be easily adjusted by remote control.
EZCast Beam V3 projector has all these characteristics to provide you convenience.
4) Provides up to 30,000 hours of lamp life
EZCast Beam V3 has more than 30,000 hours of lamp life and 10,600 LED lumens brightness.
You can adjust the projector brightness manually to the intensity that is more suitable for you.
During the daytime, you can increase the projector brightness meanwhile during the night time you can decrease the projector brightness to comfort your eyes.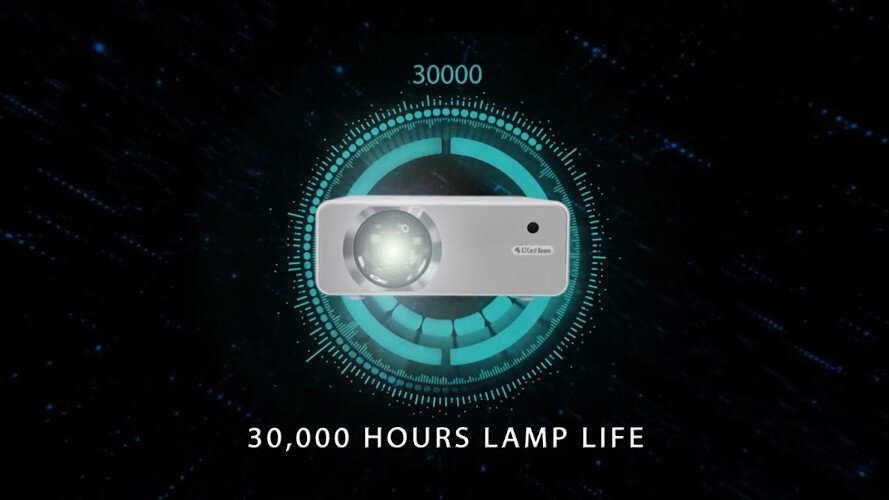 5) Works Perfectly With Mobile Games and Gaming Consoles
EZCast Beam V3 supports all popular OS devices and gaming consoles for wireless projection, including Nintendo Switch, X-box, or PS4.
For people who like to use a wired connection, EZCast Beam V3 also allows plug and play connection to clink your phone with it without the requirement of extra settings.
Furthermore, you can enjoy streaming at greater speed with the support of dual-band 2.4G/5G Wi-Fi networks, resulting in faster and more stable streaming.
Wired or wireless, it's all up to you!
In conclusion, EZCast Beam V3 can totally fulfill the entertainment needs and lets you enjoy both mobile games and gaming consoles on the big screen easily.
EZCast Beam V3 is also the best budget gaming projector compares to other gaming projectors.
If you love EZCast Beam V3 and want to become our distributor, please contact sales.
Or, buy now and get an amazing price at the EZCast store.
EZCast Beam V3 is now available on Amazon store.
Using the promo code: KINGSLEYV3 to get an extra 10% off.
Enjoyed this article? Please 📽 to share it.
Here are some other articles that we think you might be interested in: