The Olympics have started! What better way to enjoy them than on a cinema-like screen? We have some options that might be right for you!
Whether you will be enjoying the Olympics, Final Four, or the World Cup- a projector can completely upgrade your viewing experience. Since social distancing has become an important practice, you will be able to experience a live-action experience from the comfort of your sofa.
Some projectors are becoming one of the most popular options in the market since they are affordable and have the portability characteristic contrary to TVs. In this guide, we will help you to choose the best option for you!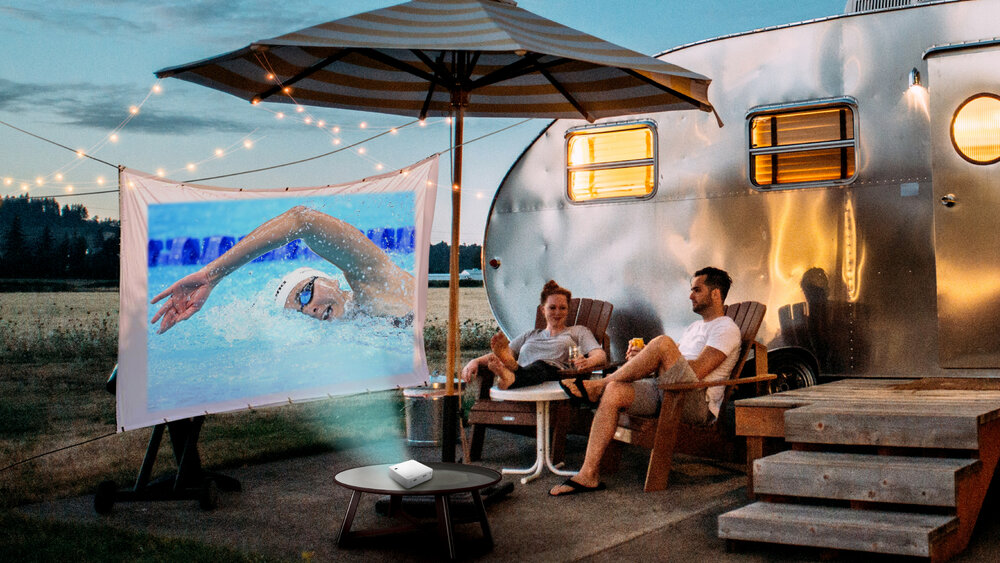 EZCast Beam J2: A Perfect Portable Companion for the Win
If you are searching for an outdoor projector perfect for a camping trip or to watch the Olympics in the garden, this is a perfect choice! This portable projector is so small it fits your bag, so it is pretty easy to move around! With built-in 3 packs of 3000 mAh batteries, it lasts up to 5 hours projection time in eco mode. Consequently, it is great to watch a whole match without interruptions. Not only that but also advanced DLP Technology from Texas Instruments produces sharp and clear images so you can enjoy the most out of the game! Most importantly, it has screen mirroring compatibility for all your smart devices so you can relax anywhere!
GET YOUR EZCAST BEAM J2 AMAZON PRICE: $179
Save extra 10% for EZCast Beam J2 with this code: OlympicsJ2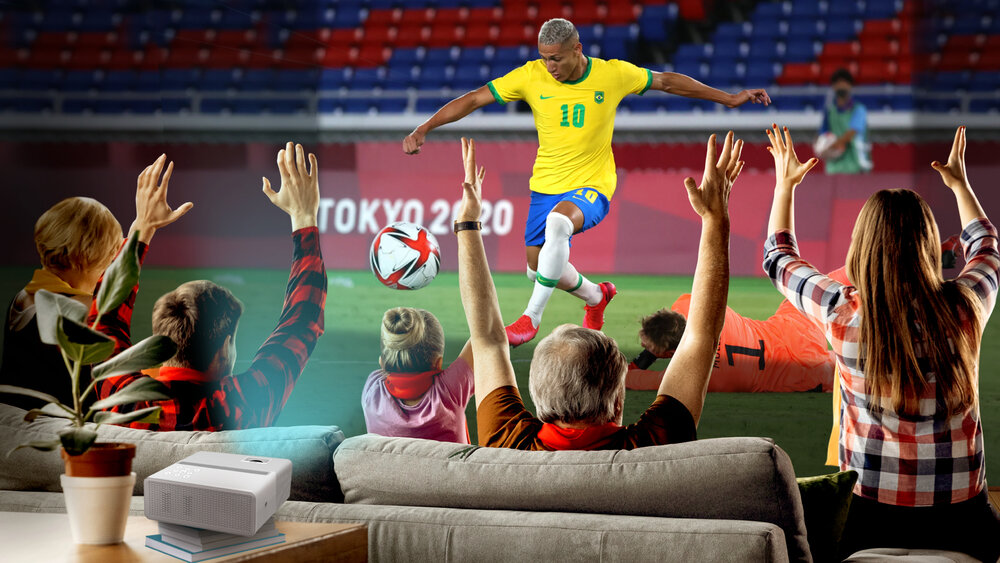 EZCast Beam V3: Big Game with a Big Screen
EZCast Beam V3 supports a 150" projection that allows you to watch your favorite athletes act on the BIG screen! Being the world's first portrait mode LCD projector you can watch the content standing up or laying down! It's up to you! Its LCD properties will offer more vivid color tones and better saturation.
GET YOUR EZCAST BEAM V3 AMAZON PRICE: $94.99
Save 10% for EZCast Beam V3 with this code: OlympicsV3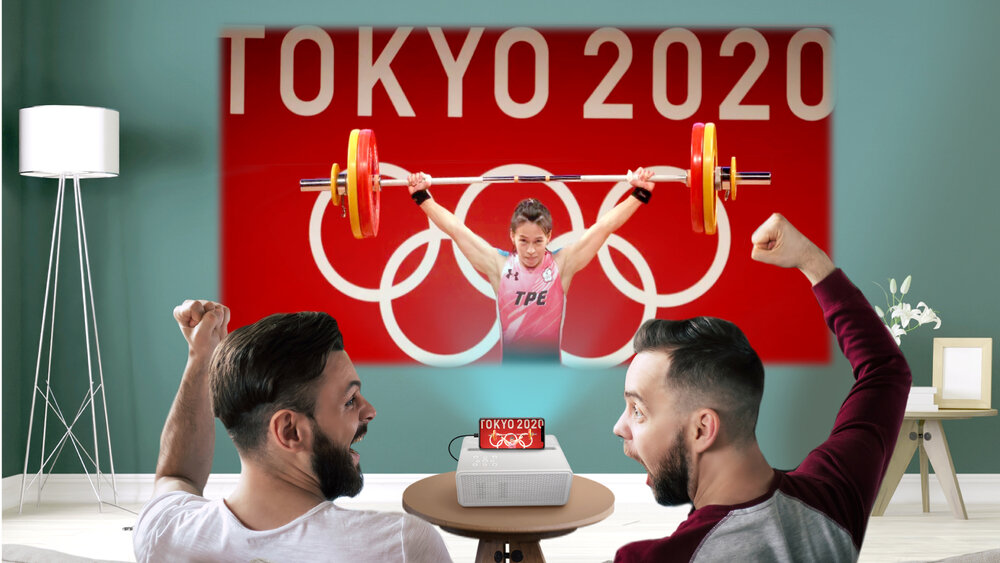 EZCast Beam H3: Go Epic with Native 1080P
This projector is extraordinary to relish a beautiful match at basketball parties in a living room or backyard. A huge 150" projected 1080P native resolution picture with vivid color that can't be beaten! Differentiating from outdated projectors, EZCast Beam H3 has a Type-C port, which provides maximum compatibility with external devices. Moreover, a custom built-in powerful speaker will make you feel like you are in the stadium!
GET YOUR EZCAST BEAM H3 NOW AMAZON price: £135.20
Save extra 10% for EZCast Beam H3 with this code: OlympicsH3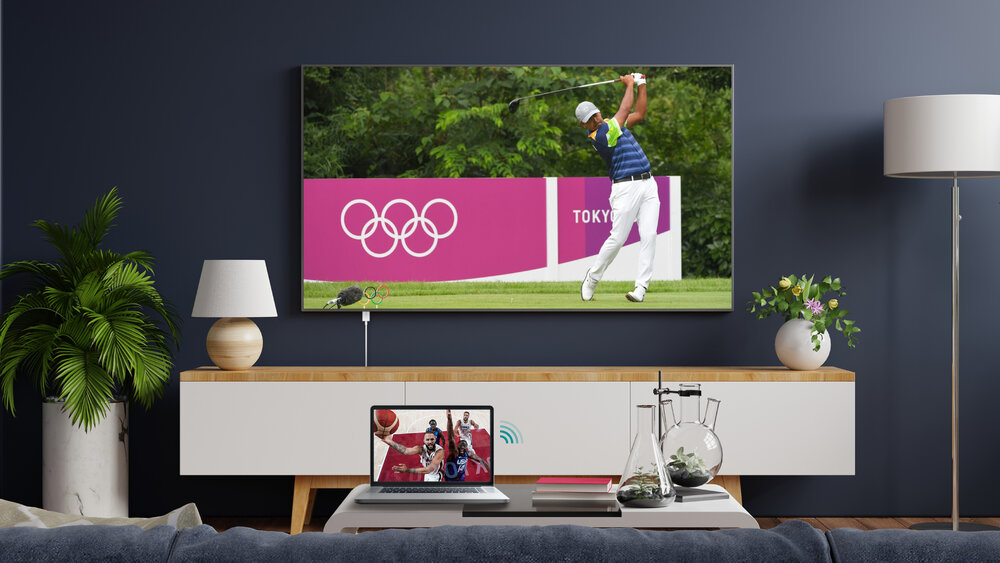 Seamlessly Cast Your Favorite Gameplay
If you'd like to cast the sports games on TV. Wireless dongles are a great alternative to an expensive smart TV. Their affordable price and easy mobility will let you enjoy sports events to the fullest! With these tiny dongles, you will be able to enjoy a great show!
Have you been annoyed by a signal drop when casting an important sports game from your phone to TV? With EZCast Compact, there will be no more delay! With this new generation wireless dongle, you can enjoy watching speedy players with speedy transmission! Another common problem is when two games are held at the same time. If you'd like to catch two games, you definitely need this dongle! EZCast Compact allows you to extend your monitor to enjoy two games simultaneously.
CHECK OUT EZCAST COMPACT AMAZON PRICE: £19.99
Save extra 10% for EZCast Compact with this code: OlympicsCP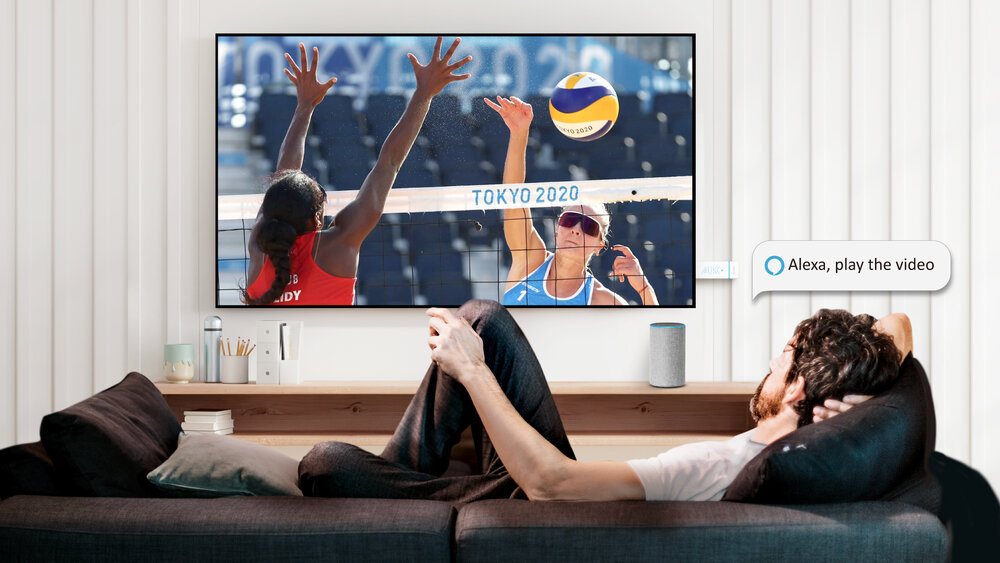 If you'd like to enjoy the 4K cinematic-viewing experience, you can get EZCast 4K. This wireless display receiver allows you easily cast any OS mobile to 4K TV, which is a great option to watch sports gameplays. With EZCast 4K, you will also be able to use smart speakers and AI assistants to command EZCast to search and play your favorite matches.
CHECK OUT EZCAST 4K AMAZON PRICE: $29.99
Save extra 10% for EZCast 4K with this code: Olympics4K
Follow us! We have IG, FB, Youtube, and Linkedin.
More content you might like: