*Instructions for upgrading your EZCast devices to support iOS 11 is found at the end of this blog post.
You know the feeling.
You visit news sites every day to reread every rumour.
You know all the upcoming changes by heart though you don't really know if they are true.
You go through the same emotional dilemma every day about whether to install the beta releases, with the fear of breaking your favourite game app you can't live without.
Of course,
I'm talking about the biggest software update to the best smart phone operating system ever, iOS 11.
After rereading the news again after the above sentences, you still don't quite know when it will come out.
In the back of your mind, you also remember it has been 10 years since iPhone first hit the shelves, and iOS 11 sets an expectation so high that it will break the internet.
Well,
We feel the same.
After consuming all the web resources we can find, and playing around the latest releases, here are 7 of our favourite changes.
1. New Files app to manage your files all in one place
The new Files app is helpful in organising all your files in one place.
Files app to organise all your files in one place. Image source: Apple.
Everything is organised by either Location, Favorites or Tags.
In Location, the folders include files on your iOS devices, on iCloud Drive and Recently Deleted.
How the Favorites folder works of course goes without saying, and you can add different customisable tags to files to organise them in the Tags folder.
2. Use the new Drag and Drop feature to work between apps
To reinforce the idea of curating things from different sources, the new Drag and Drop feature allows you to copy and paste texts, images, files with just a single Drag and Drop action.
New Drag and Drop feature in action for iPad.
Combine it with the new Dock, you can Drag and Drop information between apps very easily.
It improves the work that can be performed on an iPad to a new level of sophistication.
3. Notes updated for a more powerful word processing experience
A good app for taking notes is especially useful for capturing fleeting inspirations and epiphanies.
And the Notes app has been improved to meet that job.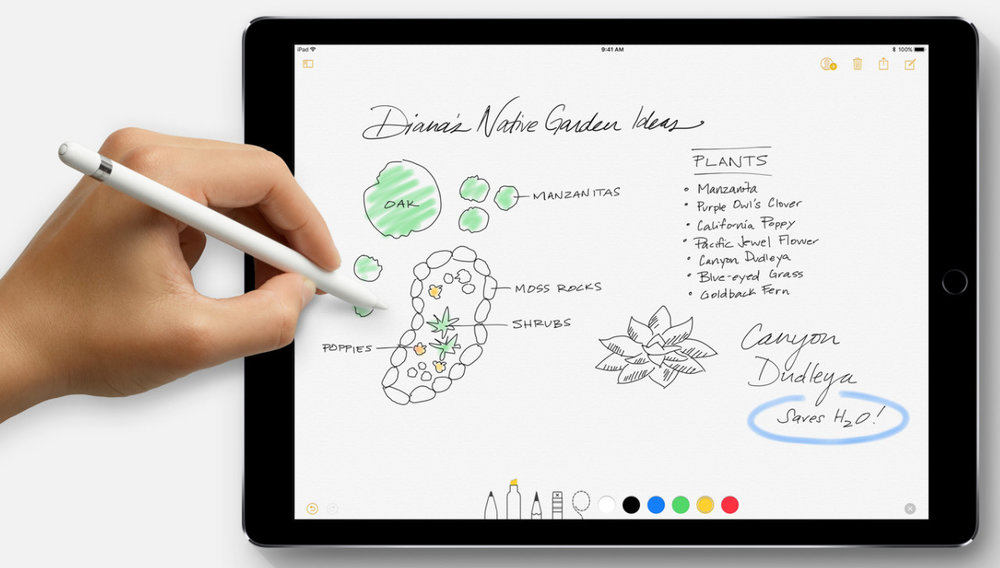 Use Apple Pencil to take Notes. Image source: Apple.
Notes allows you to scan documents for editing in Notes, or mark up on the fly with Apple Pencil.
Combine the above features with Drag and Drop, you can copy and paste images and texts from different apps to take very useful notes and collages.
4. An App Store makeover for more informed app discovery
App Store changed the way we look at phones.
Since iPhone launched with App Store, a phone is no longer the sum of its hardware parts, but a device that leverages the ecosystem built by apps.
App Store with a better storytelling interface. Image source: Apple.
iOS 11 is seeing the biggest revamp to the App Store interface to date, with changes geared toward more information and storytelling in the app listing.
While Games are Apps are separated in different sections, these changes are there to enhance the chance of discovering new apps and games that you'll like.
5. Customisable Control Center to add all your favourite toggles
New customisable Control Center is like using speed dial for your old phones, you get to create all the shortcuts that work just for you.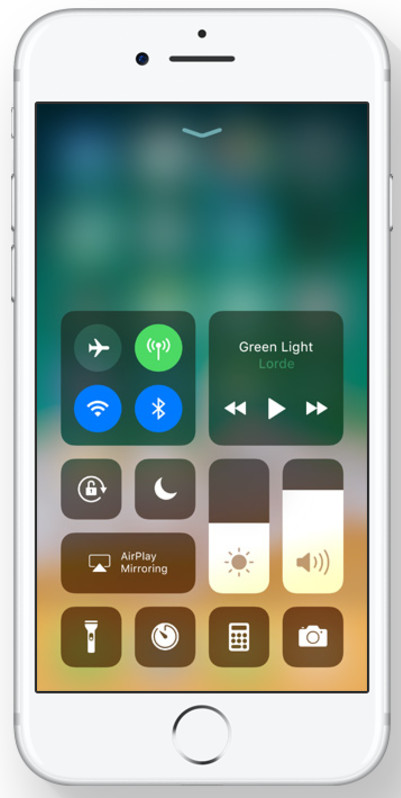 Make the Control Center your own. Image source: Apple.
Add toggles such as media control, screen lock, screen brightness, torch, and screen mirroring…etc, to fit your own unique habits.
6. Do Not Disturb function while you drive to ensure you have a safe trip
Texting while driving is one of the most dangerous thing you can do behind the wheel.
And it's not just a millennial thing, it's a problem across all ages.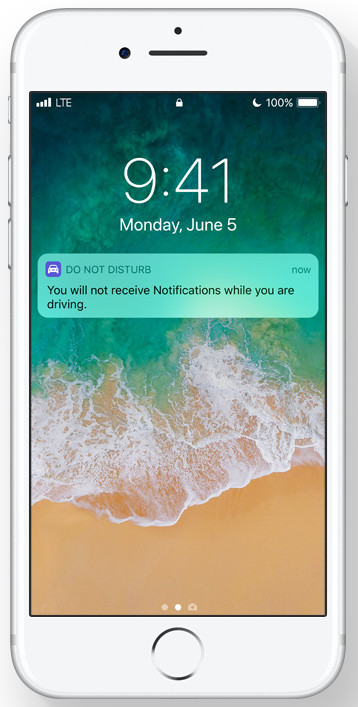 Shut up and drive. Image source: Apple.
Apple believes it has the solution in iOS 11, and we can't wait to see it in action once everyone gets that update.
7. AirPlay 2 as the heart of home entertainment
As you get more internet connected speakers around the house, AirPlay 2 becomes more powerful by controlling the audio systems in different rooms.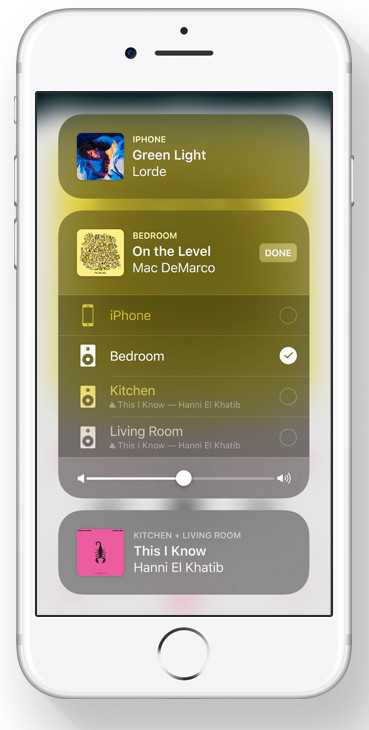 Use AirPlay 2 to control all your speakers, at the same time. Image source: Apple.
You can control different songs to be played in different rooms, at different volume settings.
Or play the same song across all rooms at the same time, all at your fingertips.
Here at EZCast we are especially looking forward to this feature to improve the AirPlay and screen mirroring experience with EZCast products.
In order to continue enjoying EZCast, we urge you to update your dongles right away.
Instructions to upgrade your EZCast dongles.
This way,
You can continue to enjoy all the latest features from both EZCast and iOS 11.
Can you think of other ways to enjoy iOS 11? Please let us know in the comments below.