Normally, we use a projector only for watching movies, playing games, or entertainment use.
But, a super cool projector can fulfill more usages, and transform your home into a multi-functional space.
The projector is EZCast Beam V3.
Let me explain how to utilize the EZCast Beam V3 projector to improve your family life.
Exercise "Anywhere" at Any Time
Usually, when we run on a treadmill at home, we can only keep watching on the same view.
But now, you can choose your favorite places to run, use your EZCast Beam V3 projector to create a virtual environment that can increase your running passion to keep exercising.
EZCast Beam V3 projector can easily project any media from your smart devices wirelessly.
Besides the horizontal projection, its innovative portrait mode lets you well project upright videos and mobile phone's content with a full screen provides a much more immersive viewing experience.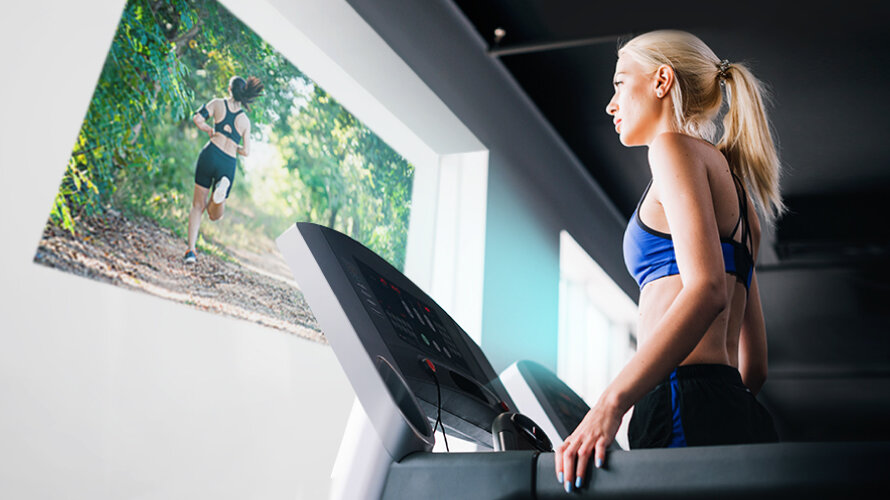 Moreover, EZCast Beam V3 supports the Nintendo Switch, allows you to play "Fitness Ring Adventure", making your exercise be more fun.
Turn Your Living Room into an Entertainment Center
With EZCast Beam V3, you can easily turn your living room into an entertainment center.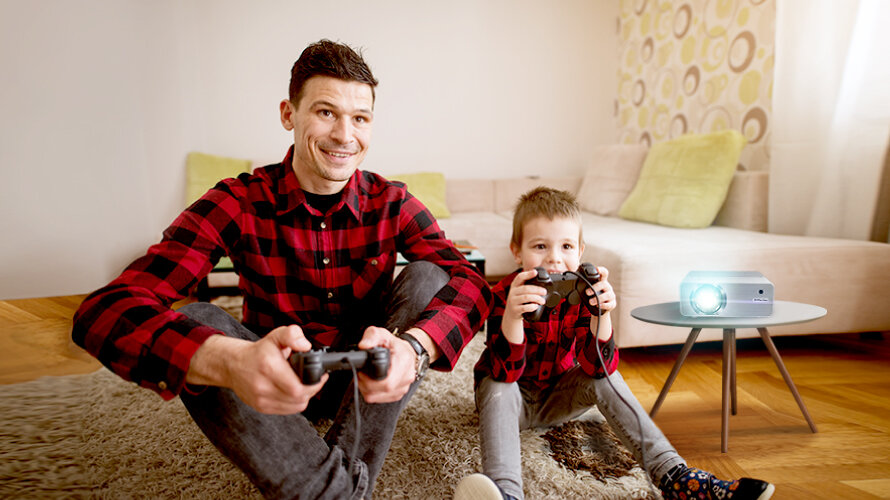 EZCast Beam V3 supports multiple I/O interfaces, works with any devices with HDMI or USB ports, and can connect with speakers, plays all kinds of media to entertain your kids.
Moreover, the EZCast Beam V3 projector can support any of your children's favorite gaming consoles.
EZCast Beam V3 lets kids play games with a bigger screen, which allows the parents to stop worrying about their children's eyes or neck may pain when the children are playing games for a long time.
Make Online Classes Easier
The room is always full of many things that may distract your children when they are learning.
With up to 176" projection, EZCast Beam V3 can easily catch up kids' attention and lets them focus on the online classes, instead of watching on the computer for a long time.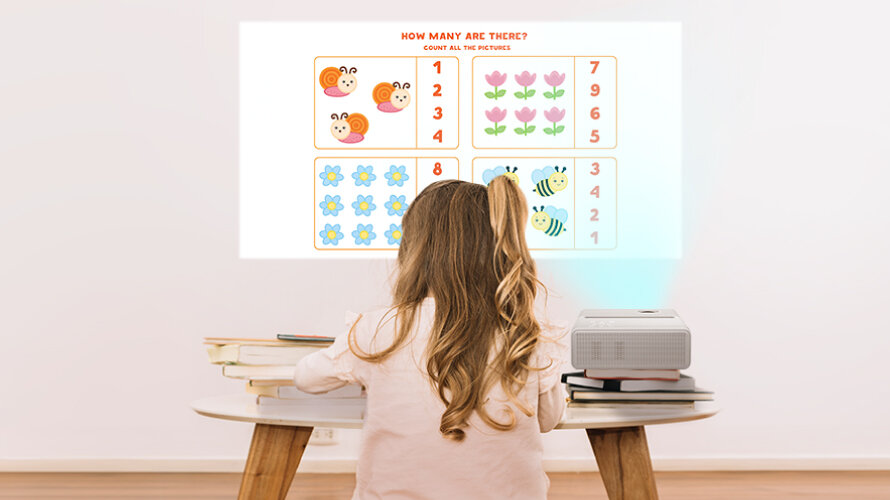 It allows you to project the online classes anywhere, even project to ceiling is work.
Without extra speakers, its built-in 5W Bluetooth speaker makes the preparation of joining online lessons be easier.
If you want to own the EZCast Beam V3, click here to get a good deal right now.
Using the promo code: LOVEHOMEV3 to get an extra 10% off.
If you love EZCast Beam V3 and want to become our distributor, please contact sales.
Enjoyed this article? Please 📽 to share it.
Here are some other articles that we think you might be interested in: