Watching a movie, playing games, and listening to music are some of the things that we enjoy in our everyday life.
A modern projector allows you to have a better user experience in all these daily activities.
However, choosing the right projector to fit your needs may be a daunting task.
Therefore, we are going to share some tips with you about how to choose a suitable projector.
Let's have a better understanding of the projector before purchasing one.
Wired or Wireless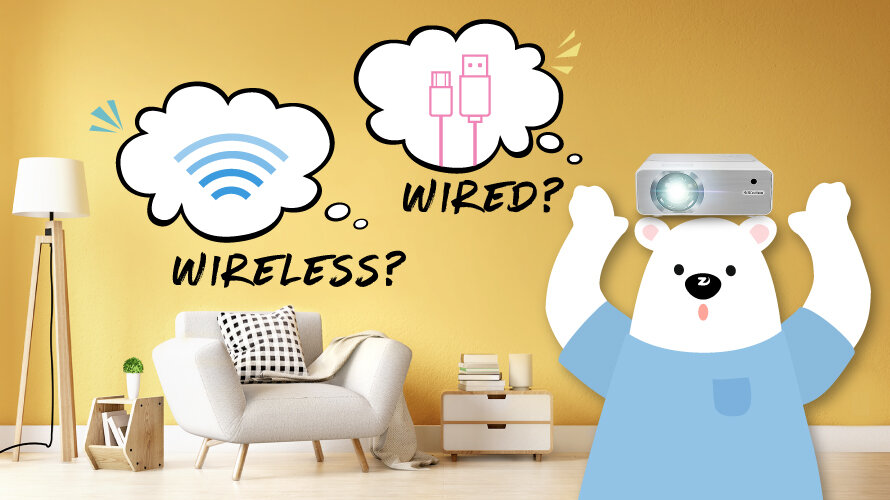 Today's world is transitioning to a wire-free era, wireless headphones, wireless charging, wireless display are popular.
The wireless projector is no exception.
The wireless projector provides users more flexibility to connect and project content with smart devices, while the wired projector is still regarded as having a more stable connection.
For the rooms covered with weak Wi-Fi signals, the wired projector could be a better choice to establish a stable connection.
EZCast Beam V3 supports both wired and wireless interfaces, giving you high flexibility to set up the projector wherever you want.
Travel or Home Use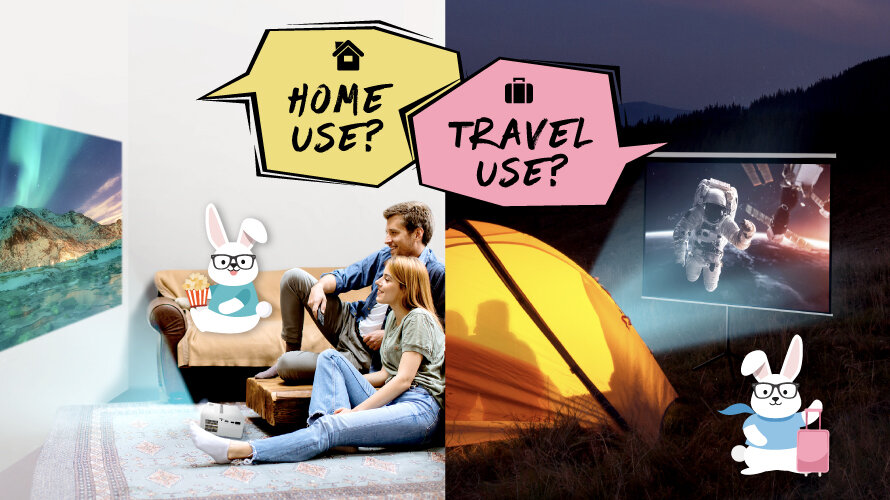 In terms of size and portability, projectors can be divided into two categories - travel and home use.
For travel use, the compact size is emphasized for its usability.
This kind of projector is used to share short videos or photos.
For home use, the projector size is typically bigger.
While portability is compromised, you can get a bigger projecting image.
EZCast Beam V3 is a versatile home projector you would easily fall in love with.
Despite its small size, it can support up to 80 inches projection.
It can cast from any angles from anywhere at home.
I/O Support & Compatibility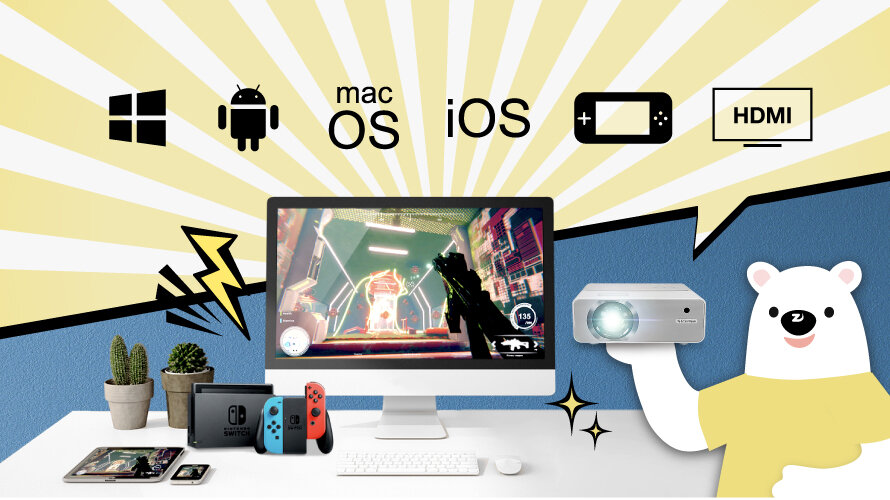 There are multiple I/O interfaces used to connect the projector with the output device.
HDMI and VGA are the most common interfaces used in traditional projectors.
For modern wireless projectors, the compatibility of the projector with different operating systems (OS) is the most important feature, the higher the compatibility projector has the more acceptable.
Before buying a projector, you have to know the OS and interfaces of your devices, which you intend to use with the projector.
EZCast Beam V3 is equipped with a variety I/O and can work with all popular OS devices, offers you an awesome multimedia experience.
You can cast easily by using the USB port to connect your mobile or laptop, also can utilize its HDMI port to connect to gaming consoles, enjoying Nintendo Switch, and experiencing big-screen projection.
You can also use it as a Bluetooth speaker with great audio quality.
Resolution & Brightness
Most people will check on projectors' resolution, brightness, and contrast ratio because these specifications determine the viewing experience.
The higher resolution projector provides a more immersive viewing experience as you can enlarge the viewing screen without sacrificing the details within the picture.
The brightness of a projector is also an important specification.
However, having a higher brightness is not necessarily better.
In contrast, the user should find a brightness level that provides the most comfortable viewing experience.
A high contrast ratio, which is the contrast between colors, typically ensures a more vibrant picture quality.
However, you should consider whether you will get overwhelmed by the excessive details of the scene.
EZCast Beam V3 is a budget projector with 1080P support and provides suitable brightness for gaming and video watching.
If you'd like to find the best price-value ratio projector for home use, EZCast Beam V3 will be an ideal option for you.
Conclusion
Having considered these points and fully understanding your needs will allow you to have the most suitable projector.
If you want to buy a versatile home use projector for playing videos and games, EZCast Beam V3 could be the best choice for you.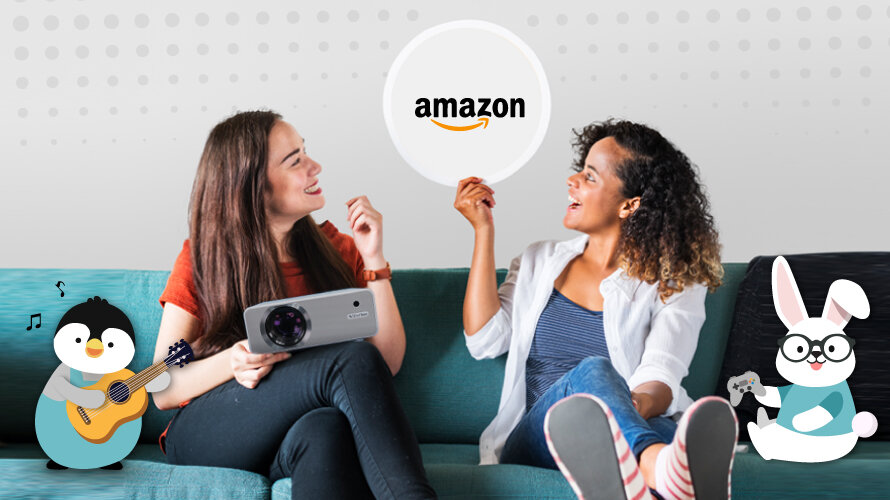 EZCast Beam V3 is now available on Amazon store.
Using the promo code: FANGDADDYV3 to get an extra 10% off.
If you love EZCast Beam V3 and want to become our distributor, please contact sales.
Enjoyed this article? Please 📽 to share it.
Here are some other articles that we think you might be interested in: