The annual Computex was held in Taipei from May 30 to June 3, and it showcased the best computer and mobile peripherals from the largest brands in Asia. Major consumer brands such as ASUS, ACER, BenQ, MSI all attended Computex to exhibit the newest technologies in Augmented Reality, Artificial Intelligent, gaming, and home entertainment.
TeVii Technology, a leader in premium audiovisual entertainment, also attended Computex 2017 with EZCast to exhibit the best iPhone and Android video capture equipment on the market. TeVii Technology specialises in high definition video capturing of gaming systems, from Play Station, XBOX to mobiles, and provides the best hardware for steaming gameplay to Twitch.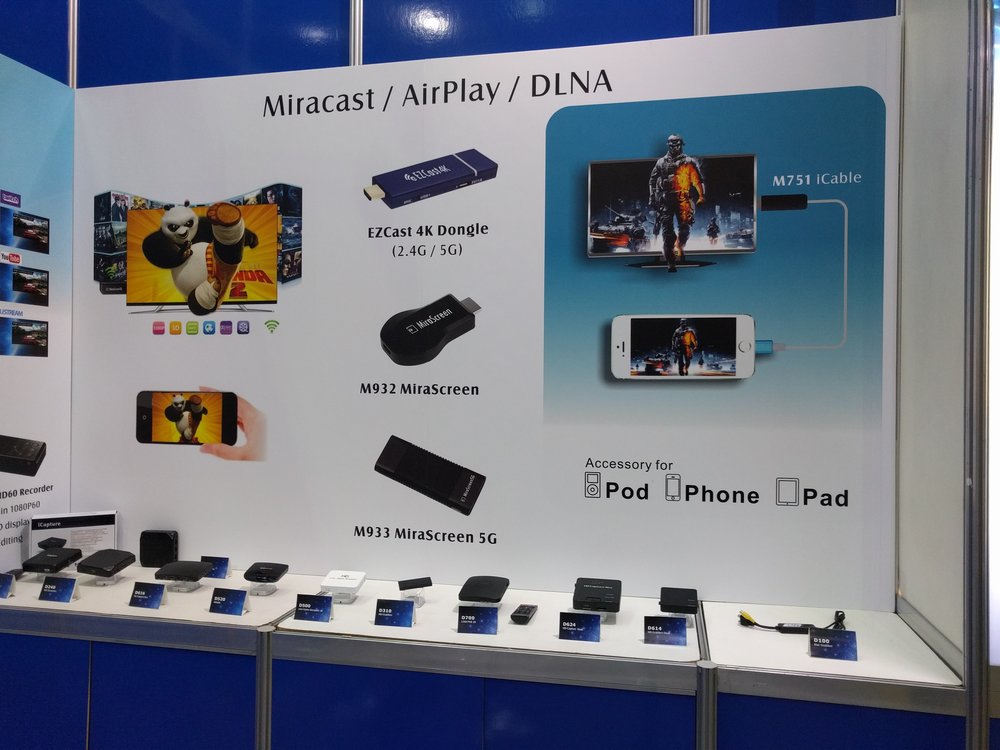 Tevii Technology exhibits EZCast at Computex 2017
EZCast's superior screen mirroring technology allows Tevii's customers to capture gaming videos from all platforms, Windows, Mac, Android and iOS, in realtime and upload to Twitch without compromising the gaming experience.
An example of TeVii's innovation is the latest TeVii D200 iCapture, it combines EZCast's plug and play screen casting technology with TeVii's game video capture hardware to bring the most streamlined iPhone and iPad gaming recorder on the market.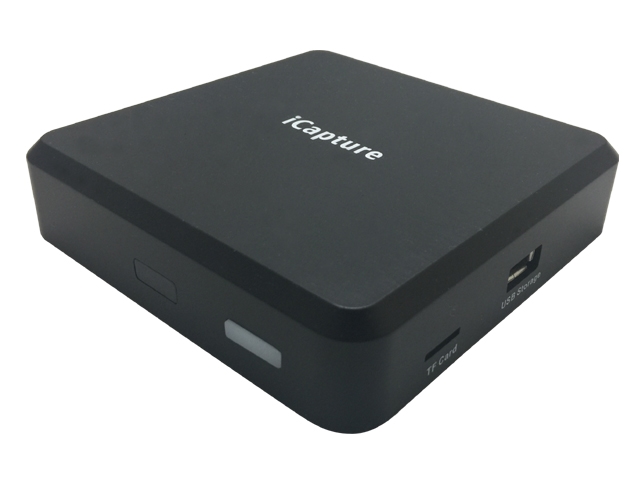 D200 iCapture, image by TeVii.
The usual mobile screen recording methods that use apps require you to install third party apps into your iOS devices, and set it up to capture the phone screen as you play games. This may result in lags and drops in framerate due to both the game and the screen capture apps fighting for computing power at the same time.
What makes TeVii's D200 iCapture solution different is that it uses EZCast's screen mirroring technology to output videos from iPhone natively via AirPlay, then record the video with external hardware, lag-free. So it has both the benefits of perfect compatibility and external hardware capture, to maximise your gaming experience during screen recording, even as you stream live games to Twitch at full HD, shown in the video below.
Live streaming iPhone gameplay to Twitch with D200 iCapture.