As we move into the era where everyone has at least one smartphone and everyone plans their lives around it, we believe the new type of mini projectors should be designed around smartphones.
An ideal mini projector should be portable and compact in size, it should project media from phones with ease, and contains a large internal battery that charges your smartphone while you use them together.
Therefore, EZCast has combined our expertise in screen mirroring technologies, and TI's latest DLP projection technology to create EZCast Beam J2, a portable projector that has 150 lumen DLP light source and built to screen mirror both Android and iPhone devices.
In order to outline the versatility of EZCast Beam J2, we have created a video to show you 4 ways that EZCast Beam J2 can boost your portable entertainment.
How to use EZCast Beam J2 mini projector for work
If you are constantly on the move, visiting clients and business partners on the go, you might have run into situations that no conference room is available for your business engagement.
Instead of settling for a sub par presentation, in a room without a TV or projector, by sharing your power point over a crowded sofa in front of your tiny laptop screen, an EZCast Beam J2 can help you get out of the jam by projecting your presentation on a white wall nearby.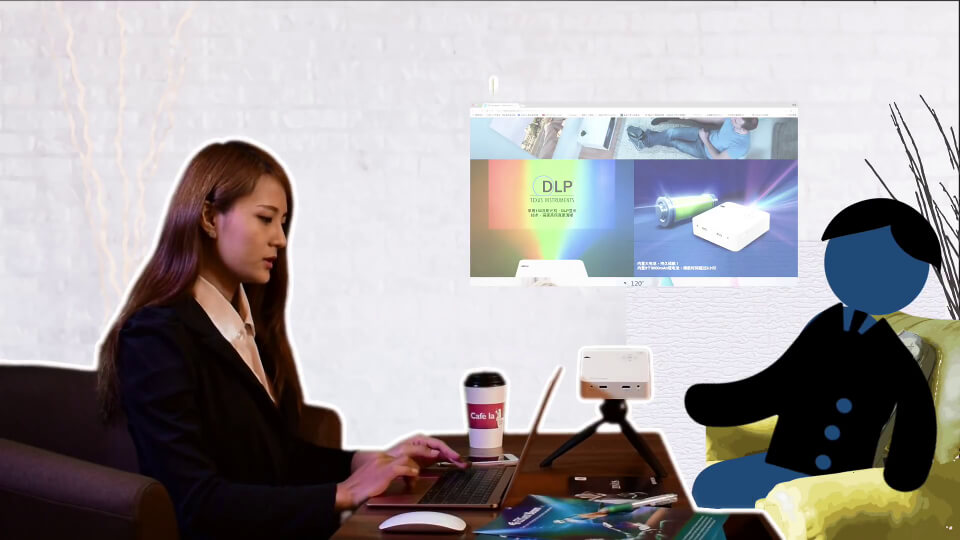 Make business presentations anywhere.
EZCast Beam J2 supports both wireless and HDMI connections to your laptops, both Windows and Mac, so you can stop worrying about the equipment and concentrate on making your best pitch.
For the complete steps to projecting your Windows laptop to EZCast Beam J2, check out the video below.
If you prefer to use a MacBook on your business meetings, you can follow the instructions below on how to connect your mini projector to your laptop.
How to use EZCast Beam J2 mini projector in a cafe
I always find sipping a cup of cappuccino in a cosy café with a good book is a good way to relax and recharge during my leisure hours.
Sometimes if you can't find a good book, you can always take out an EZCast Beam J2 to watch your favourite TV shows and movies from your smartphone.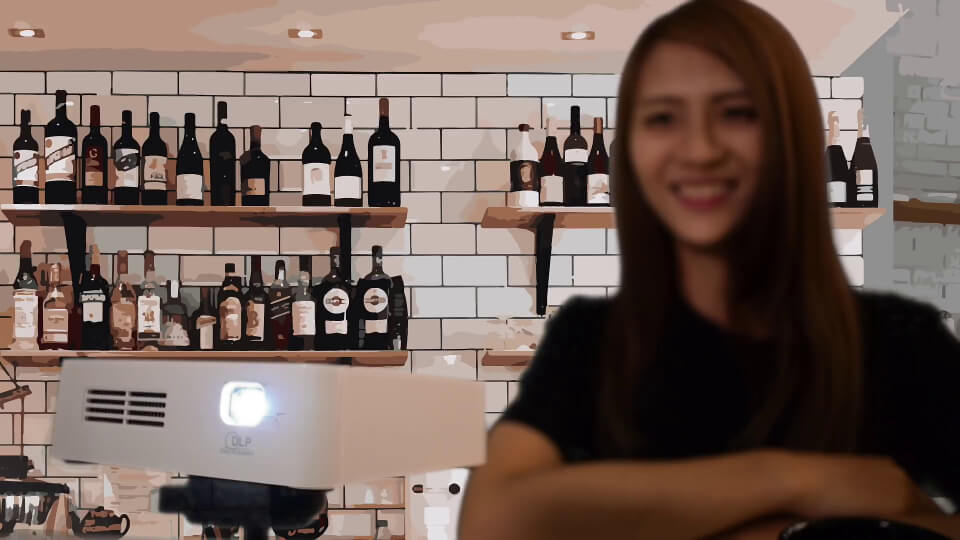 Find a quiet corner in the café and watch your favourite TV shows straight from your smartphone.
Since EZCast Beam J2 supports both Miracast and AirPlay, you can wirelessly screen mirror videos to the big screen whether you own an Android phone or an iPhone.
How to use EZCast Beam J2 mini projector for camping
Apart from cooking and scary stories, there seems to be a lack of fun activities for the family during evenings on camping trips.
If you are lucky enough to own a pocket projector to play movies with, it usually doesn't have enough battery juice to last through the whole movie before either the projector or your phone runs out of battery.
EZCast Beam J2's huge internal battery consists of three 3000 mAh battery packs, making it perfect for watching complete 2 hour movies outdoors.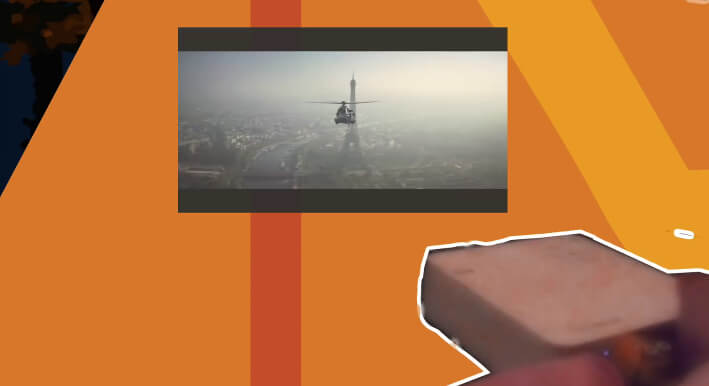 EZCast Beam's 3000 mAh battery can last through a full movie.
The universal plug and play screen mirroring support of EZCast Beam J2 can charge your smartphone, whether powered by Android or iOS, while playing media.
So you never have to worry about running out of phone battery in the wild.
Despite EZCast Beam's size, it is packed with the latest 2D keystone technology, so you can cast your images against the slanting tent and still enjoy a perfectly rectangular screen.
How to use EZCast Beam J2 mini projector for home
Despite having your home entertainment setup with you, sometimes you still have trouble sharing photos of your favourite memories with your friends when they come over to your house.
Instead of passing around your smartphone, friend by friend, until everyone is on the same page, you can just use an EZCast Beam J2 to display your pictures and videos on the big screen.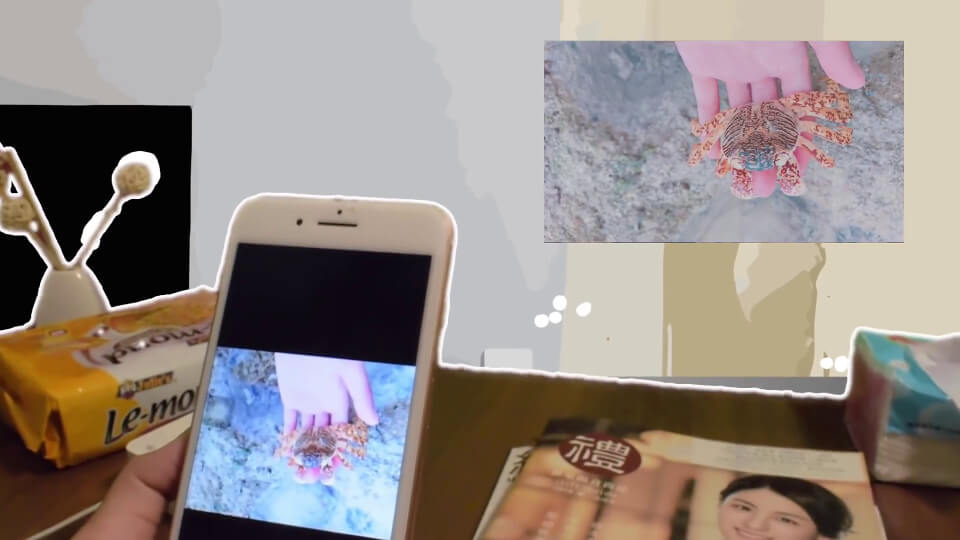 Share your stories on the big screen with EZCast Beam.
This way, you don't have to worry about someone dropping your phone or having anyone accidentally reading private messages on your phone.
EZCast Beam J2 also supports playing media files from a USB drive, so you can keep your guests entertained with a great movie.