If you are someone, like me, who spends more time viewing videos on the phone than on TV, the following thought must have entered your mind from time to time,
"I wish I can watch this on my HDTV instead of my phone."
Being the expert in screen mirroring wireless displays, the EZCast team has the perfect solution for viewing your Android phones on a big screen TV.
We will outline the most popular ways to screen mirror your Android phone to an HDTV in this post.
Smart View or Miracast from your Android phone
The easiest way to share Android phone content to HDTV is by Miracast, which is called Smart View on Samsung smartphones.
In order to share smartphone content to HDTV, you need to first make sure the TV you own is Miracast-compatible, or connected to a Miracast receiver, like EZCast.
Turn on Smart View or Miracast on your Android phone, and select the EZCast receiver.
You can access the Smart View or Miracast feature on your Android phone, and choose your EZCast receiver, even without Wi-Fi, to begin wireless screen mirroring to you HDTV.
This is the best method for watching Netflix from Android phone on TV.
Use Google Home app to cast phone content to HDTV
Google Home app is a popular app from Google that helps you control most popular smart devices around your house.
From speakers, lights to TVs and cameras, you can use Google Home to control them to create a smart home that works for you.
One prominent feature in Google Home app is to cast your phone content to TVs and wireless receivers like Chromecasts.
If you have an EZCast dongle connected to your HDTV, you can also use Google Home to cast to it.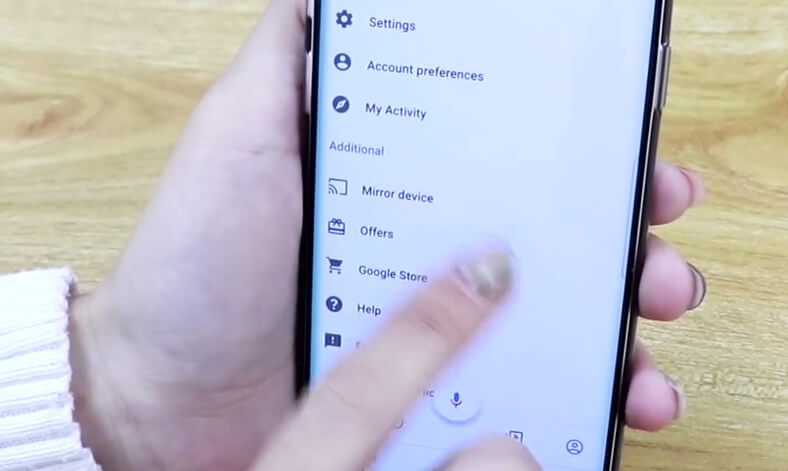 Use the mirror device feature within Google Home app to screen mirror.
Execute the Google Home app and find the Mirror device feature within Account, to cast your mobile content to EZCast and other supported wireless receivers.
Using an EZCast dongle with Google Home app is one of the best ways to cast your Android phone screen to TV without Chromecast.
Bonus tip: use Chrome browser to screen mirror laptops to HDTV
Despite being one of the most popular browser on the planet, Chrome's casting feature is not very well known among its users.
All it takes to cast your laptop content to HDTV is a laptop, Windows or Mac, installed with Chrome, a Wi-Fi network and an EZCast dongle.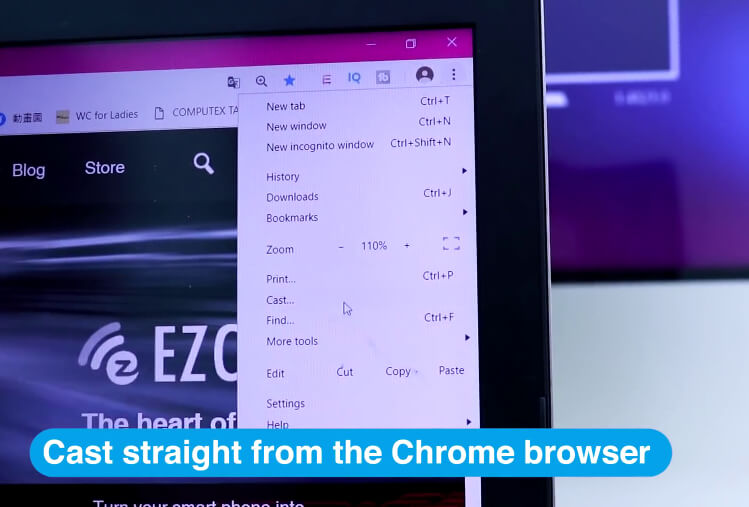 Use Cast to share the browser tab to a Chromecast or EZCast.
Once you connect both EZCast and your laptop to the same Wi-Fi network, you can execute the Cast feature to share the content inside the browser tab to Chromecast or EZCast.