PS5 has been mentioned all throughout the media in 2020.
All the gamers, journalists, and fans have been talking about this for months in anticipation of its release.
That means that many people are wondering if they should buy this new version.
In this article, we explain the new features and explain how to upgrade your PS5 experience with an even bigger screen.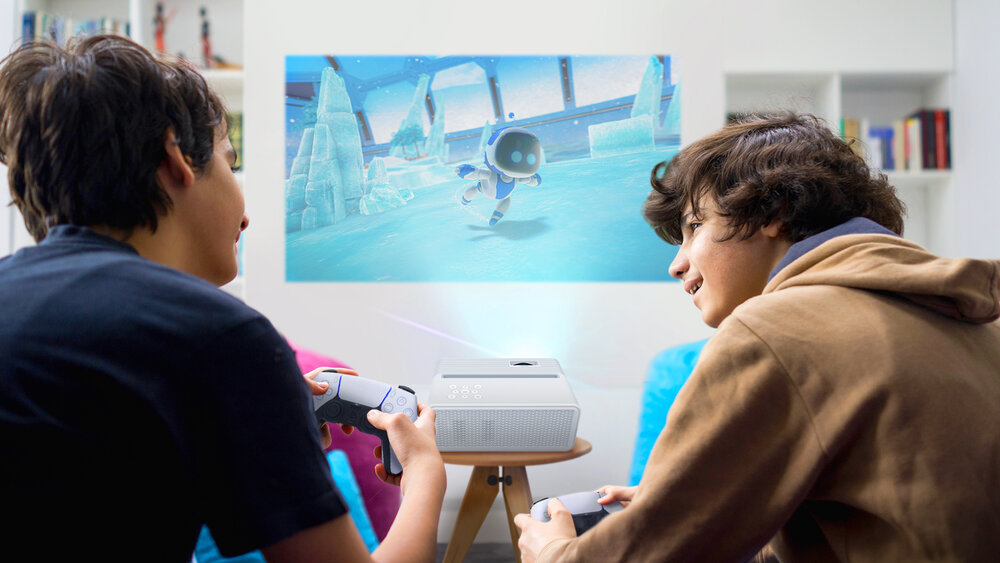 The design of the new PS5 console is worked.
Sony implemented a minimalist design with a futuristic element and with a high contrast of blue led lights.
Graphic Quality: The console now has the ability to play the games in 4K, 8K and HDR. Other improvement is that now the games can be played at 4K at 120 frames per second, meaning that there will be less lag.
Conectivity: USB Type-C, USB Type-A, and Ethernet
Performance: PS5 is now one of the most compelling gaming consoles. With it, you will be able to appreciate in detail every aspect of the games with no lag.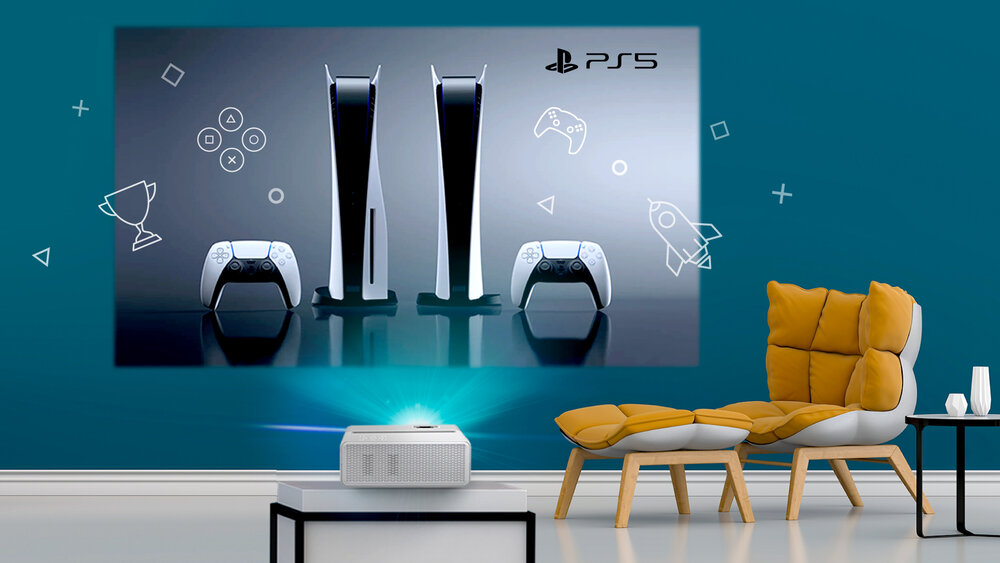 Dual Sense controller is described as a fairly advanced piece of technology
Apparently, this PS5 controller is more complex than previously thought, with features like adaptive triggers, haptic feedback, and a much more ergonomic design for all gamers.
It is suspected that it could also receive software updates. Consequently, the responsiveness of the touch boards has been improved.
Under the speaker, the microphone of DualSense can be found.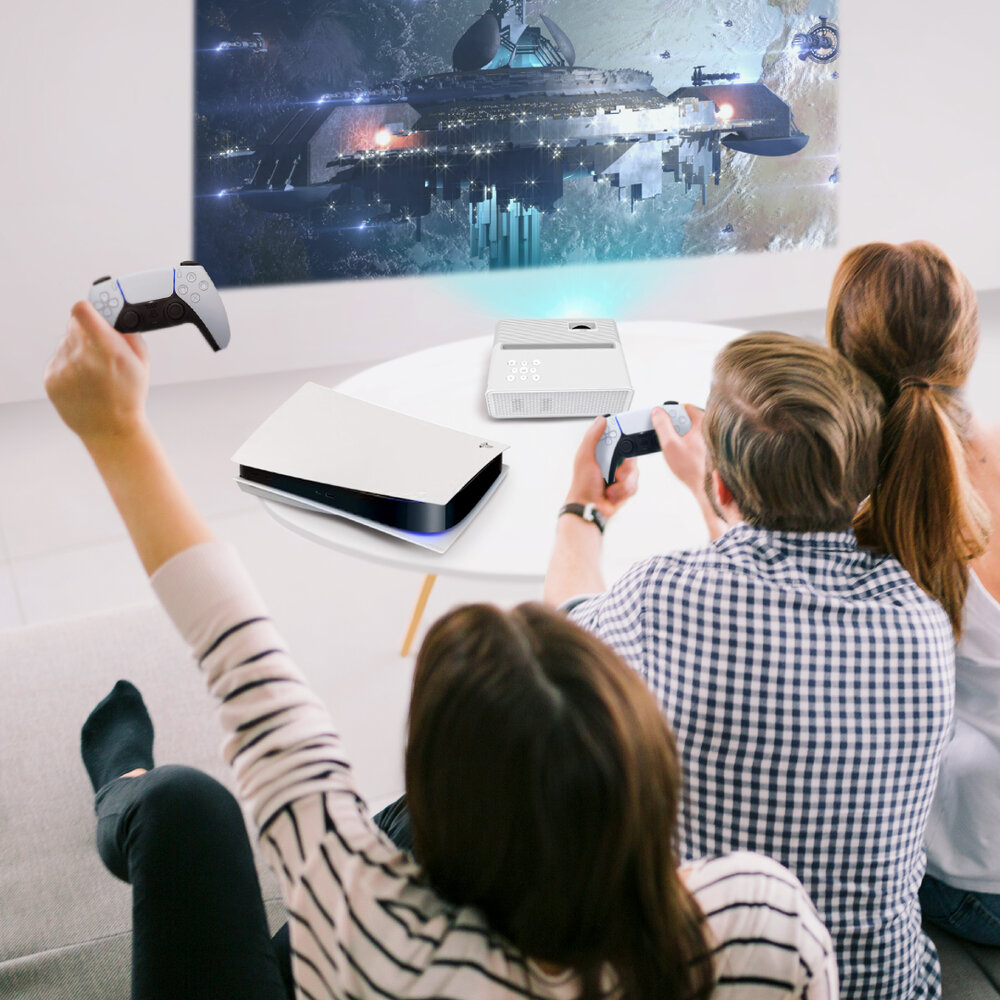 Integration & Consolidation of Platforms
PS5 has compatibility with 99% of PS4 video games.
It is not compatible with PS3, PS2, or PS1 games.
However, the amount of games that won't be available for PS5 is really small.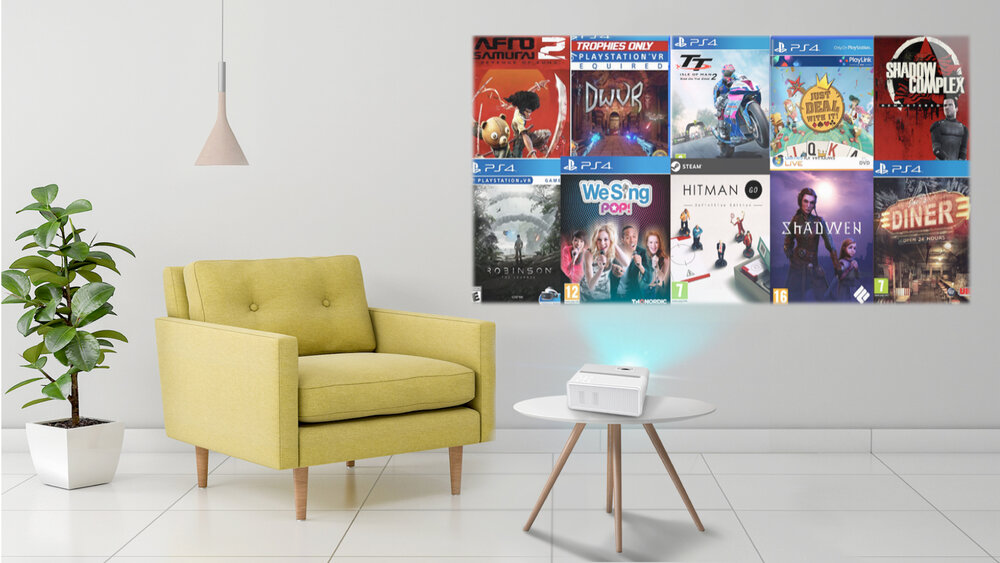 Use EZCast to cast your games in a projector
You might want to make big tournaments at home or simply cast the games on the wall in your room.
In any case, EZCast's wireless display technology will let you cast all your favorite games.
If you desire to improve your PS5 viewing experience, the best way is to screen mirror your PS5 screen on any surface to get an even bigger screen.
EZCast Beam V3 projector can easily project any media from your smart devices wirelessly.
Simply plug & play with HDMI cable your PS5 to an EZCast Beam, so you can project your PS5 contents anytime, anywhere.
With EZCast Beam V3 you will get a responsive experience, perfect for playing games with vivid pictures that can be projected on any surface (due to 2D keystone).
EZCast Beam V3 is the best projector for gaming 🎮
1) Experience incredibly immersive gaming on a big screen.
2) Built-in Bluetooth speaker with great audio quality.
3) Supports 30,000 hours lamp life.
4) Perfectly work with mobile games and gaming consoles.
5)Screen size of 32-176 inches
Learn more about why EZCast Beam V3 is the best gaming projector.
Get your gaming projector at the EZCast Amazon store now!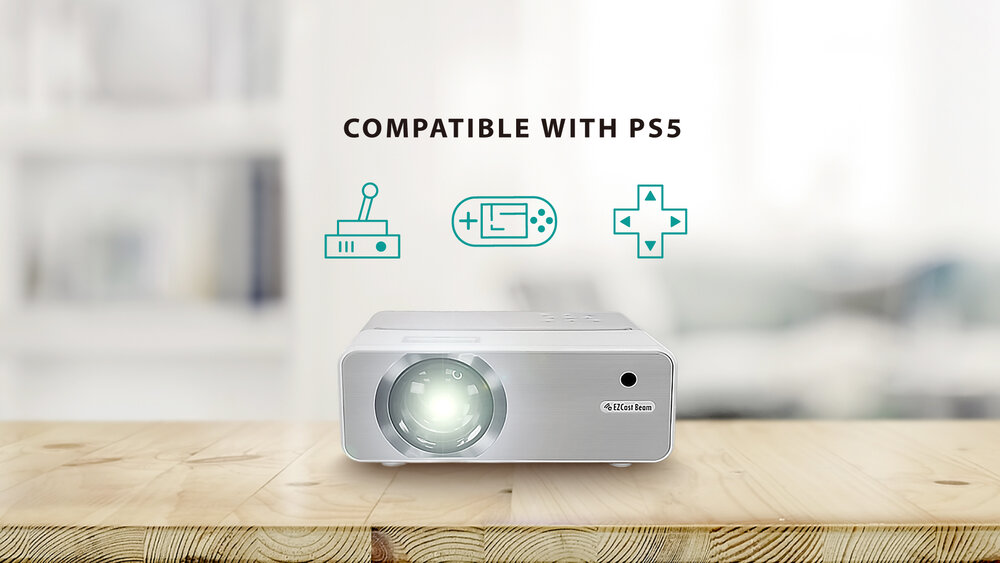 Here are some other articles that we think might interest you:
EZCast Beam V3, the Versatile Home Projector You Can Easily Fall in Love With
EZCast Beam V3 Transforms your Home into Multi-Functional Space
4 Things You Need to Know Before Buying a Projector