Compatible With All the Latest Mobile Phones & Multimedia Support
EZCast Beam H3 is the latest LCD projector that supports a USB-C interface. It features USB-C and HDMI ports to provide maximum compatibility with all the latest mobile devices: smartphones, laptops, and more.
Both Android and iOS users can connect to the EZCast Beam H3 wirelessly for an effortless experience at home. It is compatible with both wired and wireless interfaces to support all popular OS devices.
EZCast Beam H3 comes with an abundance of connectivity options: HDMI, USB, USB-C port, 3.5mm audio jack, micro SD card, and WiFi adapter sockets, to meet diversified entertainment needs. USB Type-C supports video-out for both smartphones and PCs, and is 100% plug and play so no additional software or applications are needed.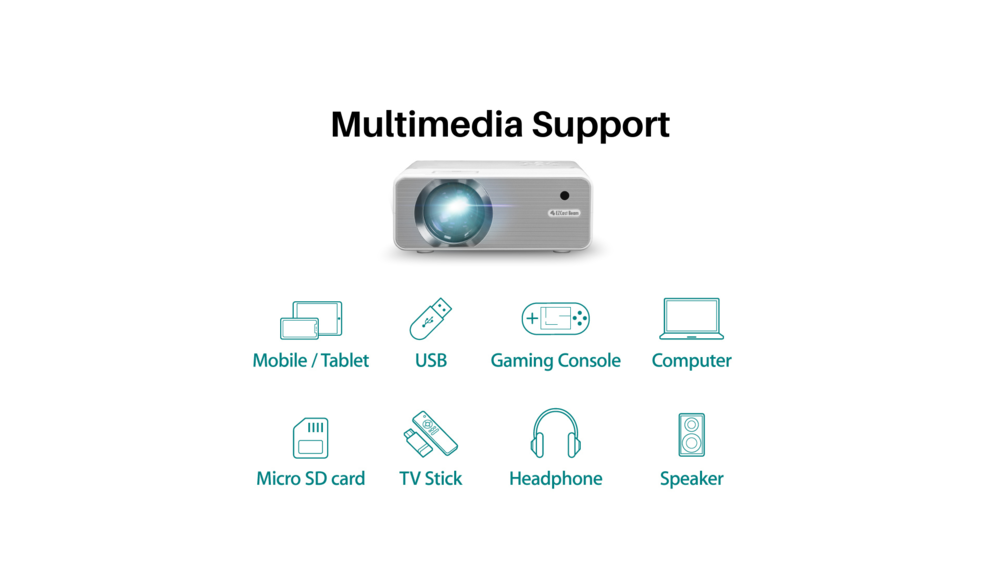 Use all your latest mobile phones, tablets, and laptops for your work and leisure. With its Type-C port, it supports all the latest smart devices, like the latest iPad and, Android phones.
Family Friendly
EZCast Beam H3 is the latest LED projector with auto portrait projection. With auto portrait projection, you can perfectly project upright images and mobile phone's content with full screen. The youngest family members can now enjoy project Tik Tok content. This is contrary to the traditional projectors, which can only support horizontal content projection struggle to fill the whole screen with portrait videos.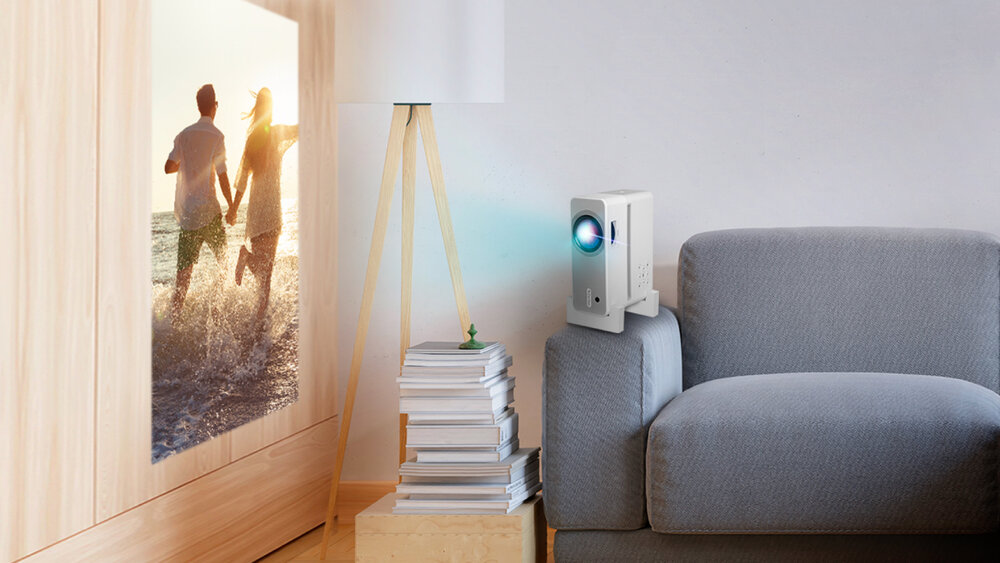 The Perfect Centerpiece for your Home-Theater
Your home cinema is now perfected with this Full HD (1080P native) WiFi projector. It is important to mention that this projector count with up to 150 inches displays supported. EZCast Beam H3 will become essential for your enjoyment of all the latest movies, as it enhances high-definition picture quality.
With built-in Bluetooth speakers, you will experience great audio quality when watching movies and shows. Compatible with fire TV and Roku stick you will be able to access and reproduce your favorite streaming services like Netflix or Prime Video.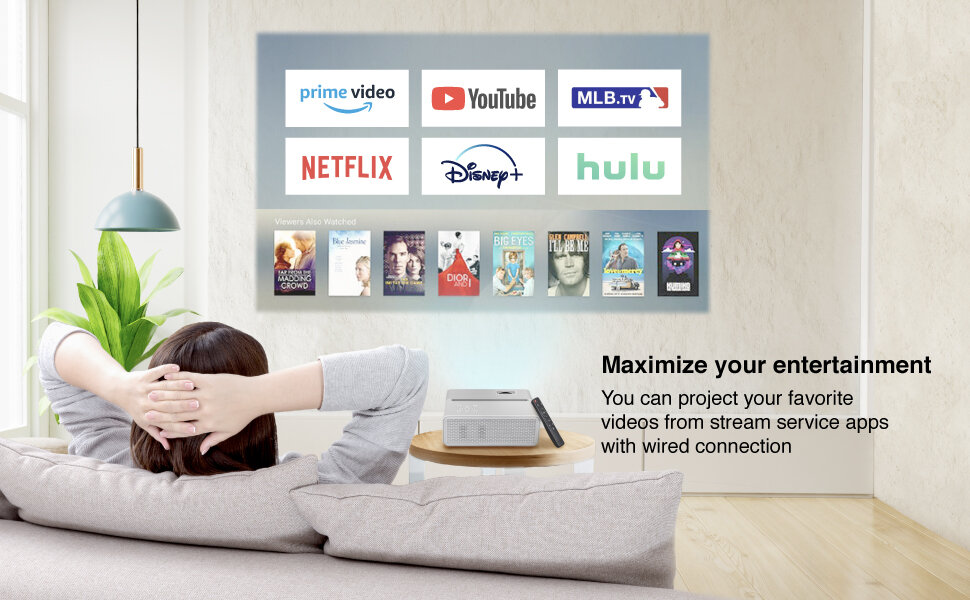 Mobility and Portability
Location is no longer a problem. With auto 2D auto keystone, you will be able to project images from any angle without having to manually switch the horizontal or vertical mode! What this means is that you won't have distorted images because they will be automatically adjusted by the projector. EZCast Beam H3 basically can project perfectly onto any surface from any angle.
Get a 10% discount on EZCast Beam H3 with the code: BeamH3B2 on EZCast Amazon Store.
Get yours now!
Follow us for tech news, tutorials and more! We have IG, FB, Youtube, and Linkedin.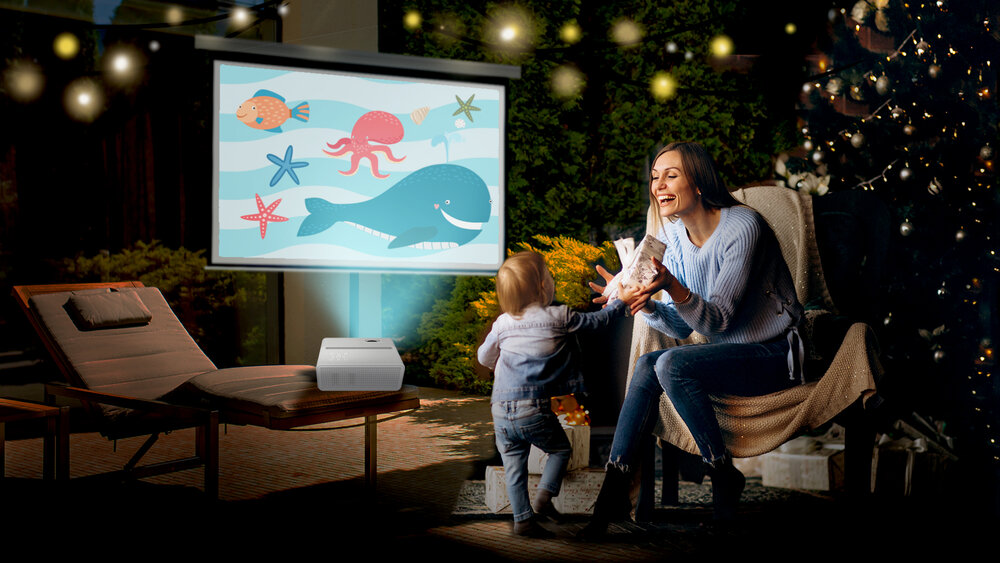 If you love EZCast Beam H3 and want to become our distributor, please contact sales.
Other content you might like:
How to Play PS5 with a Gaming Projector
How to wirelessly Screen Mirror iPhone 12 to TV