After the outbreak, we are adapting to the new way of living including kids learning. Parents are struggling on looking after children at home while having several online conference meetings. Nowadays, children are spending more time than ever on electronic devices like television, computers, and pads. According to research, 71% of parents who own a child under the age of 12 say they are concerned their child spends too much time in front of screens. But on the other hand, technology has become a valuable component of learning.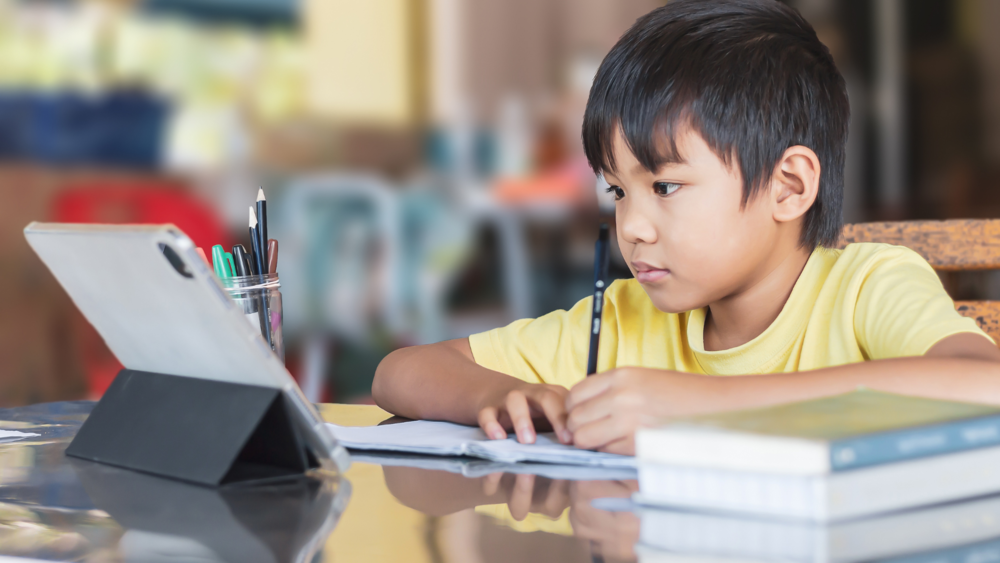 Children access computers and tablets at school and use computers to do their homework. But due to the fact that statistics show that human eyes will be fully developed until the age of 12, the use of prolonged screen time has become a problem. The long hours and shiny screens affect the children's eyes. So a big question is, what can parents do in order to provide a good e-learning environment and also protect children's eyes? Today we are going to answer this question.
Eye strain is caused when you try to focus on images that are too bright to the eyes. This is actually due to the effect that reflected light has on the eyes. The light of the projector goes to the wall or screen first and then reflects into your eyes so it can reduce your eye strain.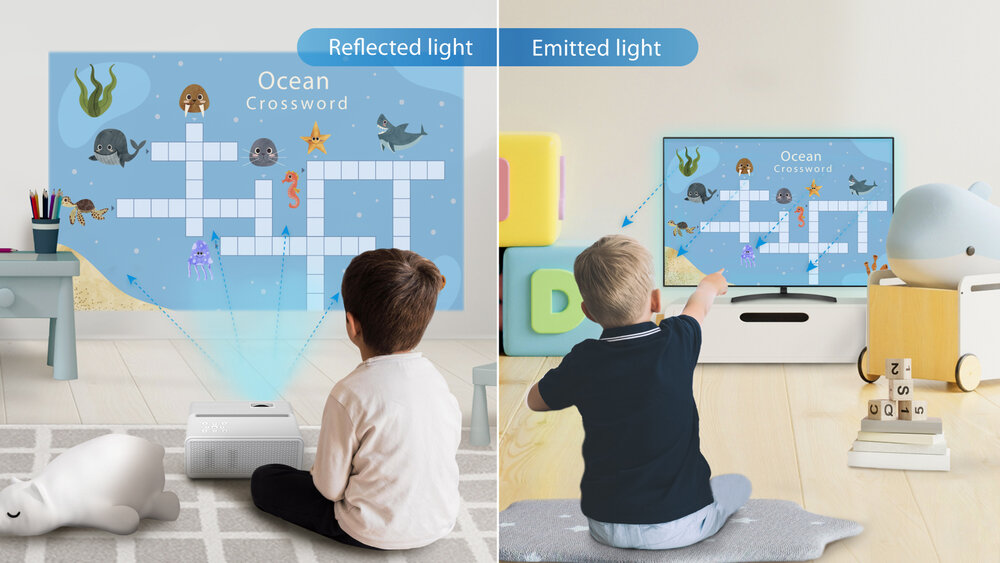 However, not all the projectors in the market are suitable for home learning. The problem is that many of these projectors' brightness is too high. In consequence, the high brightness can actually damage the eyes if it is used for long periods of time. But a new solution has entered the market: projector EZCast Beam H3 lets kids work more comfortably even if they use it for the whole day. This is because the brightness is optimal for home learning use. Let's explore the benefits that parents and kids will have: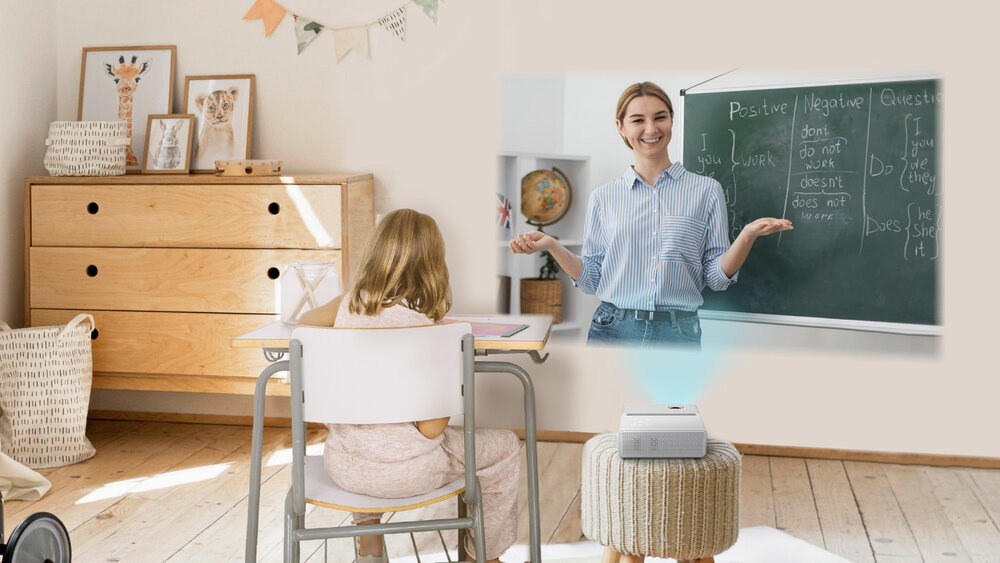 1) The EZCast Beam H3 projector can have up to 155 inches screen size with Full HD resolution. With a clear and bigger image, the eye strain could be released, too. Children no longer need to strain their eyes to read small screens when spending hours homeschooling – helping them concentrate, learn effectively, and avoid fatigue.
2) EZCast Beam H3 is equipped with a wireless display function. Parents can easily use their Windows laptop or PC, Macbook, and even Chromebook to connect with the Beam H3 projector. Without downloading additional applications or software, just simply use the protocols on the device to cast.
3) With its native 1080p resolution, Beam H3 can ensure that every detail of the graphs is clear.
4) EZCast Beam H3 built-in powerful 5-watt speaker. This audio clarity is also great for kids doing home learning.
5) Beam H3 is equipped with HDMI, USB, USB-C port, a 3.5mm audio jack, micro SD card, and WiFi adapter sockets, to meet all your entertainment needs.
Get a 10% discount on EZCast Beam H3 at the EZCast Amazon store with the code: H3Kids2021
Follow us for tech news, tutorials, and more! We have IG, FB, Youtube, and Linkedin.
If you love EZCast Beam H3 and want to become our distributor, please contact sales.
Or, buy it at the EZCast store.
Other content you might like:
EZCast Beam H3, Maximize your Mobile Entertainment
The Best Projector to Work From Home