What You Need to Know About Worlds 2021
The 2021 League of Legends World Championship (aka Worlds) has started. The tournament is being held from 5 of October to 6 of November in Reykjavík, Iceland. It is the most popular esports tournament in the world.
League of Legends is one of the most played games on the globe. The popularity of this multiplayer online battle arena (MOBA) can be tracked to many aspects. First of all, it is free to play with regular updates. With this game model, anyone can try it out and share it with friends without the pressure of buying it. Another important fact that has helped for its rise is the ranked mode. This makes the players feel a sense of achievement as they are being rewarded for their efforts. However, the most important reason is that it is designed for multiplayer. Nothing beats having fun with your friends!
The first LOL World Championship was held in 2011. At the start, if someone would have told you this game would become famous, you'd probably have laughed, but the Worlds event has been around for 10 years now. It reached a peak with a whopping 137 million hours viewership in 2019. Currently, the best teams are showing off their skills in hopes to win the first-place prize of $489,500, and viewers from all over the world have their eyes glued to the screen.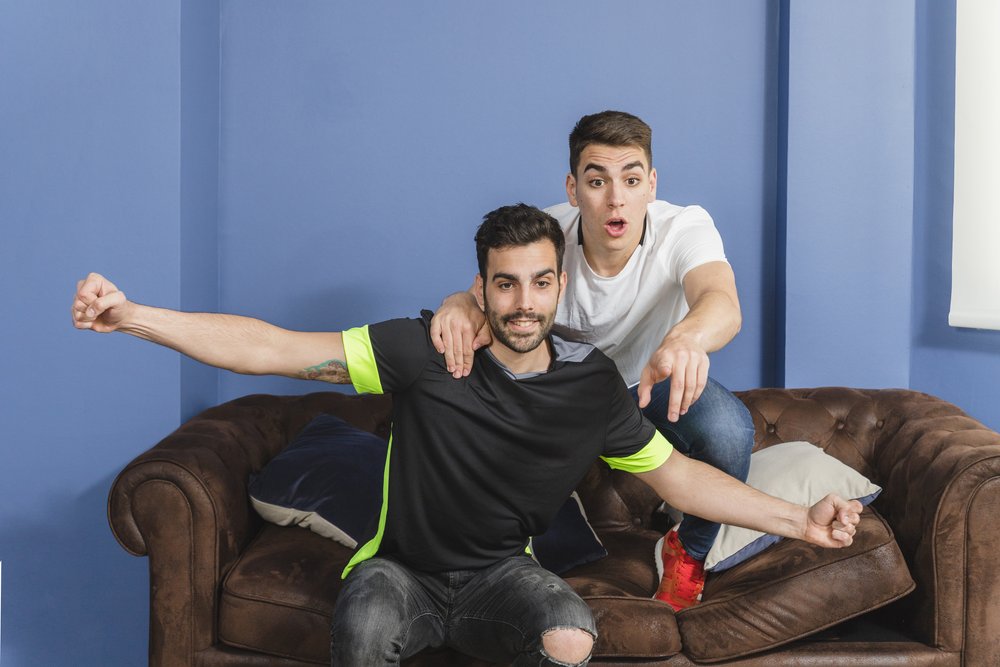 Sadly, due to COVID-19 restrictions, no fans can physically attend the event this year. However, it is still possible to enjoy it to the fullest. If you want to learn how to relish Worlds on a big screen, keep reading!
Where to Watch Worlds 2021?
First things first, where can you find it? Spectators of worlds 2021 can watch the live matches on Riot Games Twitch channel, the League of Legends esports YouTube channel, and at https://lolesports.com/
How to Watch Worlds 2021 on TV?
Since Riot Games opted to only stream the championship online there are no TV channels transmitting the League of Legends World Championship. In spite of this, you can still watch it on a TV but not in the way you are thinking of. Instead of an old HDMI cable, you can wirelessly cast the game directly from your smartphone, computer, or iPad to a TV. "Wait, but how?"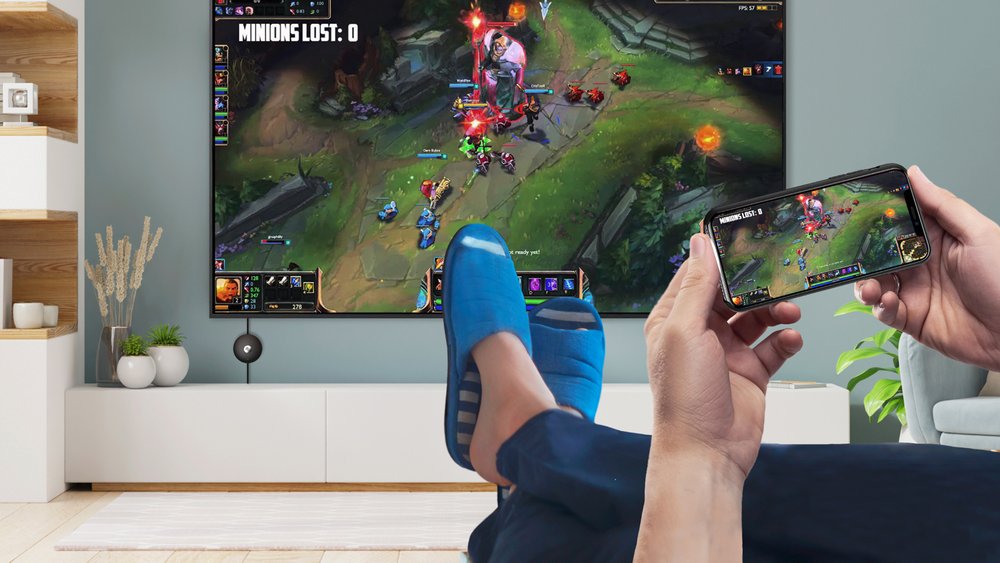 Wireless Display technology now makes it possible to cast the tournament, videos, shows, and more in an easy way. Here are some of the best options:
Use EZCast TwinX to Watch Worlds on TV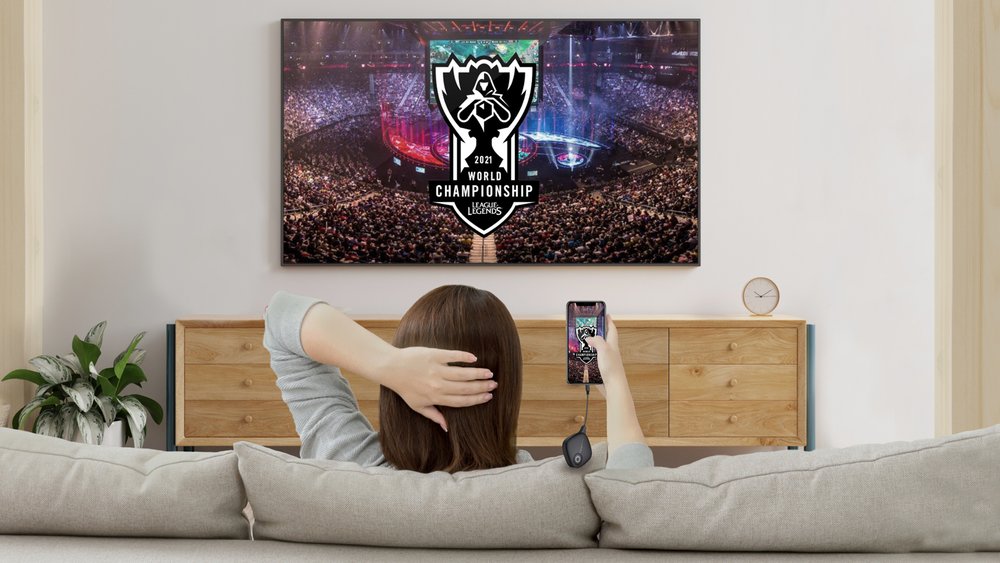 EZCast TwinX is an HDMI wireless display transmitter. It is compatible with USB-C devices which support DisplayPort Alt (iPadOS/Android/macOS/Windows/Chrome OS). It comes with the EZCast Compact receiver and without installing any app, the EZCast TwinX package can cast Disney+, Hulu, HBO, Netflix, and more. This means you will also be able to enjoy esports on a big screen (like the LCS league playoffs).
Save 10% on TwinX with This Code: LOLTWINX
Buy here NOW!
Use EZCast Ultra to Watch Worlds on TV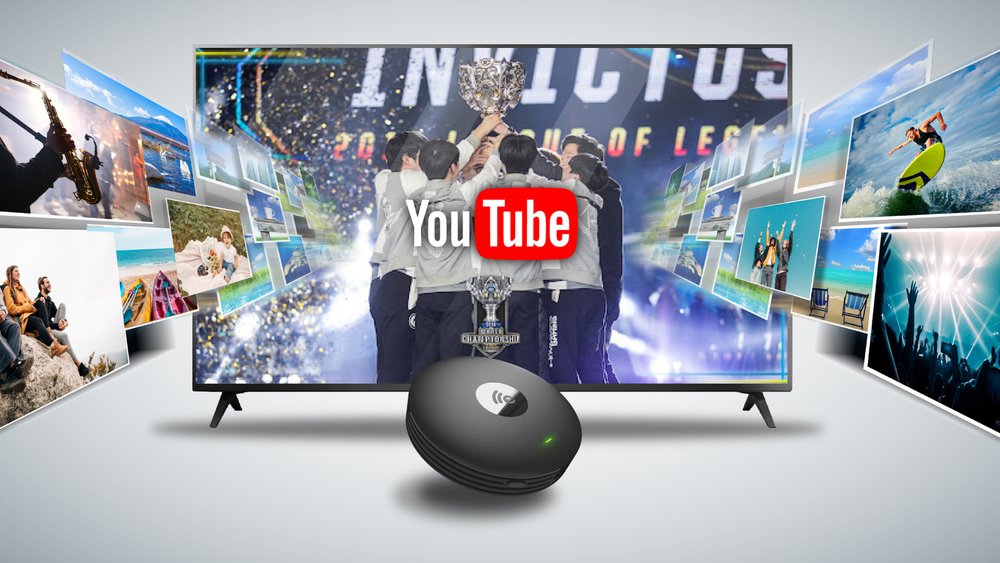 EZCast Ultra is a 4K HDR wireless display receiver compatible with iOS, Android, macOS, Windows, and more. Simply connect the device to your TV and start casting with a 4K viewing experience. You won't have to worry about using your phone while the game is on since it allows you to stream Youtube videos while multitasking on your phone. In this way, you will be able to catch every move and tactic of the tournament.
Save 10% on Ultra with This Code: LOLULTRA
Buy here NOW!
Which projector is good for watching Worlds 2021?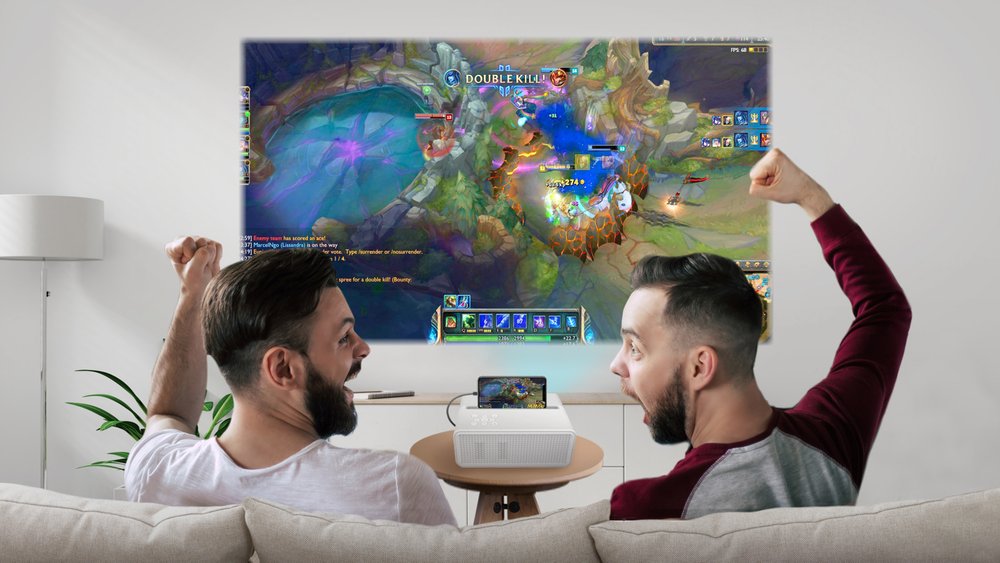 In order to upgrade to a cinema-like experience, you need a responsive projector with a good resolution such as EZCast Beam H3. It is a WiFi projector with native 1080P resolution that works perfectly in both indoor and outdoor scenarios. Supporting both cable and wireless connections including USB-A / USB-C it is compatible with your favorite devices. Not only that, withEZCast Beam H3, you can even plan your own esports tournaments since it is compatible with all your favorite consoles as well, like PS5, X-Box, and Switch.
Save 10% on EZCast Beam H3 with This Code: LOLBEAMH3
Buy here NOW!
Mastering the Game
In conclusion, it is OK to just watch the game on your laptop and be done with it. But! with these devices, you will upgrade your match. Watching the Worlds championship in a large picture format will feel ideal for this top-notch occasion but also for future watching/gaming sessions with friends. It's not easy gathering around a tiny screen with a lot of people, so if you want an immersive experience you can give these gadgets a try!
Follow us for tech news, tutorials, and more! We have IG, FB, Youtube, and Linkedin.
If you love EZCast and would like to become our distributor, please contact sales.
Other content you might like:
How to protect children's eyes on remote learning? EZCast Beam H3 projector could be a solution.
An Affordable and No-Brainer Wireless Presentation Adapter in the Classroom