Projectors are famous for being used to conduct business presentations in the office. But recently people have been buying projectors for personal use. This has been a result of improvements in technology and lower prices. Besides, the better mobility, resolution, and screen size have made it become a popular choice for home entertainment.
When people talk about "projector", the first thing that comes to mind is watching movies. But today, projectors can be used for much more purposes. Let's go through some cool and creative ways to use a projector!
1) Create Seasonal Decorations with Projected Illusions
Projecting pictures onto the wall could easily raise your mood. With a projector, you could change the style of your spaces with no limitation. For example, when Christmas is coming, you can simply project an animated Christmas scene with a projector to upgrade your decorations. [Or, check out this article to learn how to create spooky illusions!]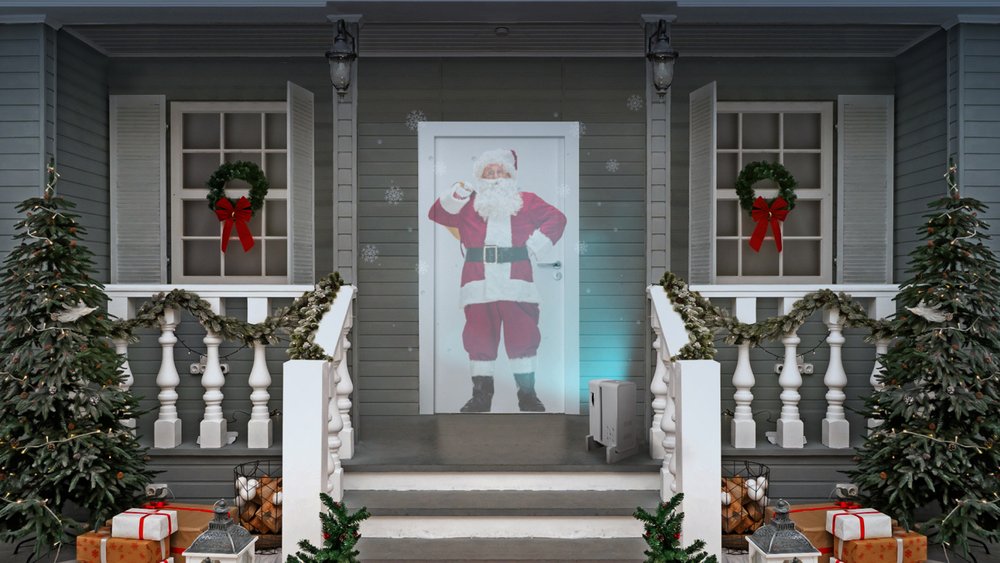 2) Paint a Mural with Art Projection
Want a mural on your wall but worry you might mess up by painting yourself? For the people who haven't been gifted with artistic talent, painting with a projector could solve the problem! Just project the images you like onto the wall and use a pencil or brush to trace along the lines.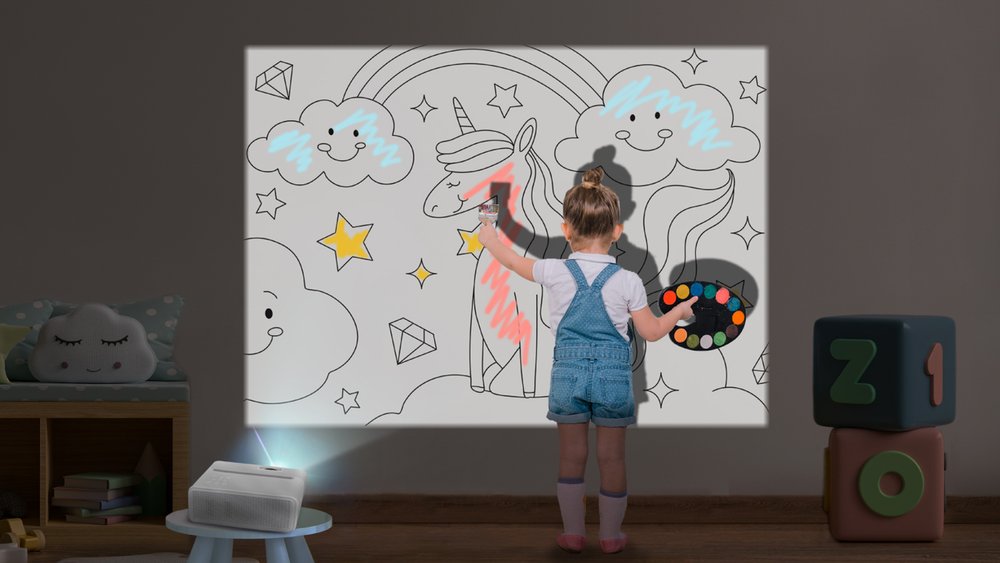 3) Train Wherever You Are With a Projector
Following a workout tutorial has never been easier. With a projector, you won't have excuses because you can easily follow the instructions wherever you are! Now, find your favorite video tutorial or app and project it. [Check out this article to see the best fitness apps!]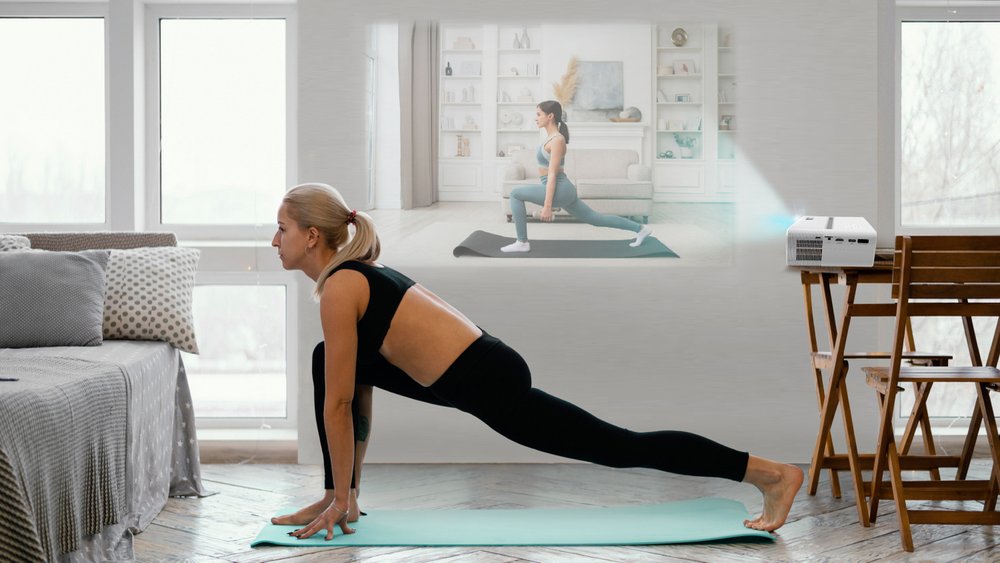 4) Video Game or E-Sports Tournament on a Big Screen
What is the best way to enhance your gaming experience? Playing it on a huge screen! Gaming on a projector will take your game to the next level!
With a gaming projector like EZCast Beam H3, you can easily connect your favorite game console to the projector and display the content on a screen or wall! This projector supports several game consoles like PS5, Switch, and Xbox. Right now, plan out tournaments or watch esports with your friends!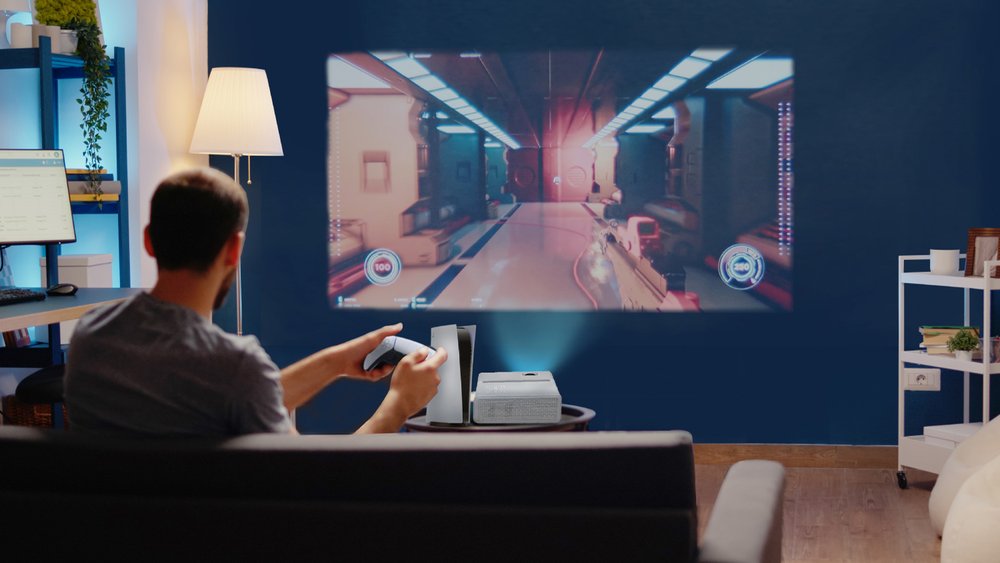 5) Home Planetarium with a Projector
Planetarium displays are captivating! Get a galaxy view right at your home! This idea is especially good for lovers of astronomy and astrology. With a home projector, you can easily project a real image of the sky by using apps like Celestia or Stellarium. Lay down in bed and wash your worries away with space images. Learn more on how to transform your house into a planetarium here!
6) Bedtime Story Time
Storytime can be the best bonding time for a family. Use a projector to bring out the stories for kids! The rich imagery will make the kids truly enjoy this time of the day. Kids will easily get invested in the tale!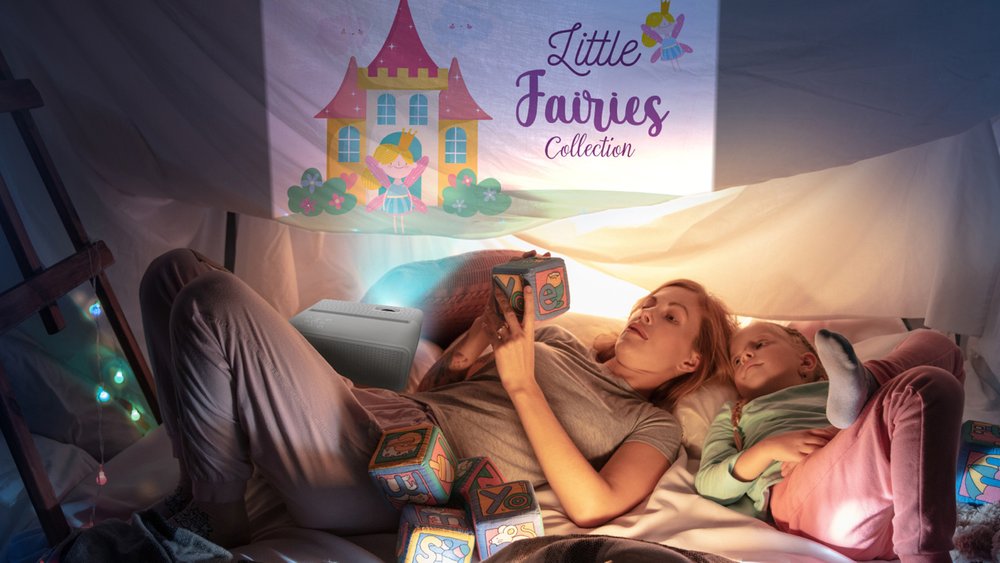 7) Recipe Projection
Have your favorite cooking classes in your comfort house! Sometimes it can be difficult to follow the instructions of a recipe while cooking. A projector can become a handy tool in this case. Instead of squeezing your eyes to follow your cooking classes on the smartphone, you can project the recipe, images, or tutorials onto a wall. Now you can easily follow the instructions and cook at the same time.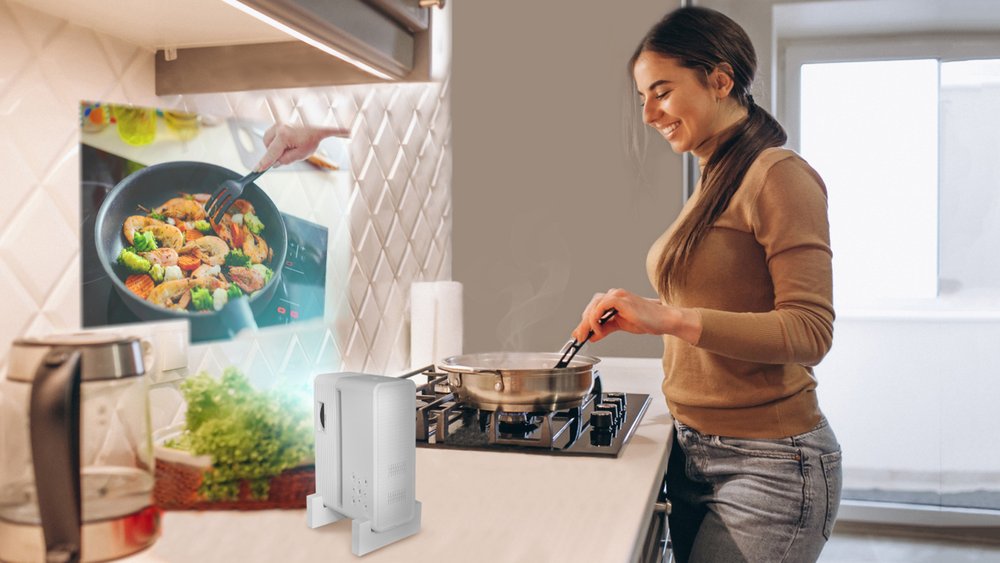 8) Learning at Home
If you are having classes with a projector, it will help you learn better. Spending hours in front of the computer with a small screen causes distraction and discomfort. However, if you use a projector like EZCast Beam H3 you will be able to project online classes held at Zoom, Panopto, Google Classroom, or Blackboard on the big screen. The bigger screen will decrease distraction and will make your eyes feel more comfortable. Project images, play videos, and show statistics with the use of the projector. In short, a projector is a great tool to create a superior learning environment that will let you visualize better what you are being taught.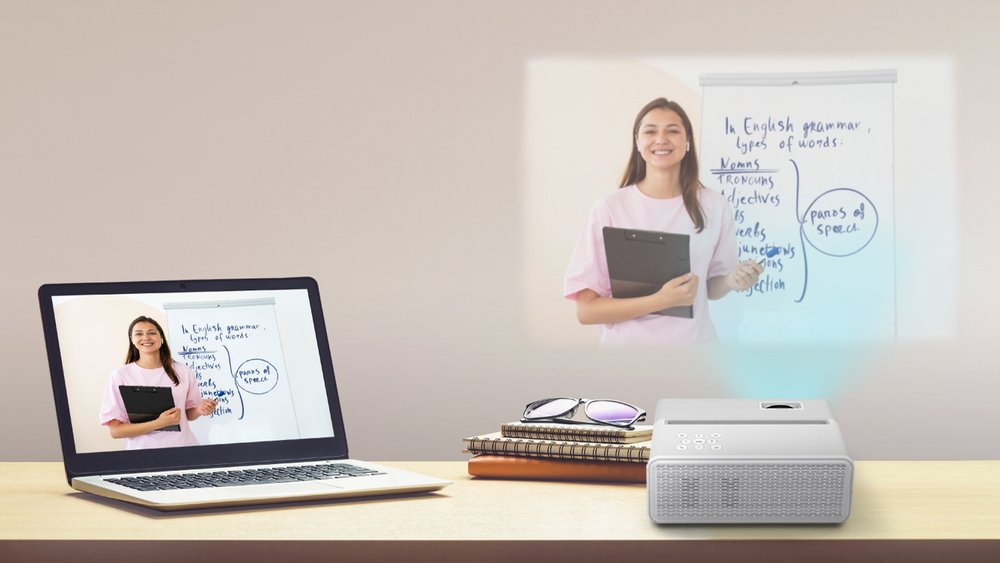 9) Better Work at Home Experience with Projected Sessions
Working on a laptop for a long time is possible to damage your eyes due to the screen light. Projectors with the right resolution and display size, such as the EZCast Beam H3, can provide you with a better viewing experience and eye comfort.
With a Type-C port, EZCast Beam H3 provides maximum compatibility with external devices. You could connect EZCast Beam H3 with some popular brands that have type-c ports, including Samsung, LG, Motorola, OnePlus, iPad Pro, Mac, Windows laptop & Chromebook. In this way, you could connect your laptop to H3 with a Type C cable and use the projector as a second screen. [Or, check out this article on other ways EZCast Beam H3 projector can be helpful for your home office]
10) Projector Photography
Take amazing shots by trying out projector photography! It doesn't have to be complicated, it can be simple, and easily done in a small bedroom. No need for a huge studio. Using a projector is a great tool to add to your creative toolbox.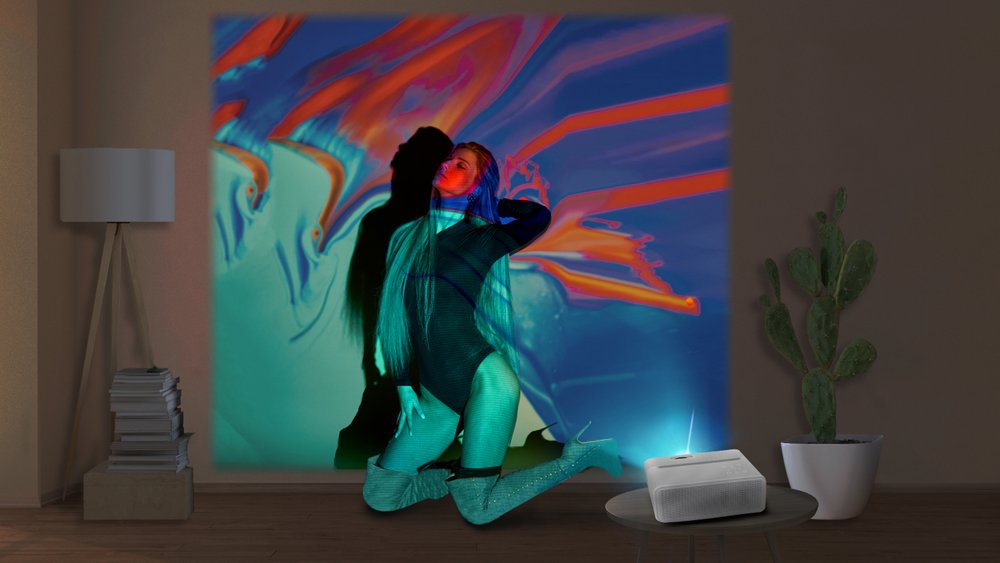 Conclusion
Modern projectors are very versatile and compatible with the most popular devices. There are awesome things that you can do with a projector. It all depends on your creativity. Although many projectors can be used for the things listed in this article, some projectors are better suited for the purposes. For instance, the EZCast Beam H3 projector can be used for home learning, or as a gaming projector. Besides, it is compatible with all the popular smart devices so you have no limits on the things you can do!
Follow us for tech news, tutorials, and more! We have IG, FB, Youtube, and Linkedin.
If you love EZCast and would like to become our distributor, please contact sales.
Other content you might like:
How to Create Spooky Illusions with a Projector
Watch the League of Legends World Championship on a Big Screen!
How to protect children's eyes on remote learning? EZCast Beam H3 projector could be a solution.
An Affordable and No-Brainer Wireless Presentation Adapter in the Classroom